ERIA President Delivers Keynote Speech for the Borneo International Conference of Agrotechnology 2022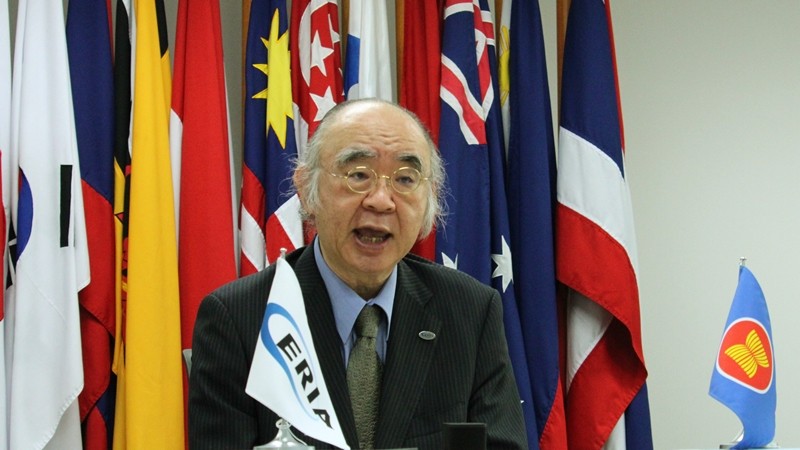 Brunei Darussalam, 02 July 2022: Professor Hidetoshi Nishimura, President of the Economic Research Institute for ASEAN and East Asia (ERIA), delivered a keynote speech at the Borneo International Conference on Agrotechnology (BICAT 2022) on 'Technology for Agriculture 4.0' organized by the Universiti Teknologi Brunei. The conference was held at the Main Conference Hall, International Convention Centre, Bandar Seri Begawan, and was attended by Yang Berhormat Dato Seri Paduka Dr Haji Abdul Manaf bin Haji Metussin, Minister of Primary Resources and Tourism, Brunei Darussalam, as well as government officials, intergovernmental organizations, academics, and experts from Brunei Darussalam and across the region.
Following welcome remarks by Yang Mulia Professor Dr Dayang Hajah Zohrah binti Haji Sulaiman, Vice-Chancellor, Universiti Teknologi Brunei, and opening remarks by the Minister of Primary Resources, Professor Nishimura gave the keynote speech which focused on Digital Pathways for improving productivity, profitability, and sustainability of agrifood systems.
He started his presentation by sharing the current challenging conditions of the agricultural sector such as increasing food demand due to population growth, and soaring food prices caused by several factors including the war in the Ukraine. The agriculture sector in ASEAN still plays an important role in terms of contribution to GDP and as a source of national employment. The digital transformation of agriculture brings new opportunities such as the creation of new markets through digital platforms and leads to a greater contribution to national economies.
Also, he introduced findings from the study on digital agriculture conducted by ERIA. As examples of recommended action, he suggested creating a common digital platform that connects all partners' data on farming and other agriculture-related activities and enhancing the application of FinTech solutions to realise the agricultural digital marketplace.
Further, Prof Nishimura suggested policy options for realising the inclusive digitalisation of agriculture: (i) Develop an action plan that would build digital and entrepreneurial skills, and empower small-scale farmers, youth, and women, (ii) Build the capacity of agriculture ministries for a decentralised, consensus-based record-keeping system and data sharing mechanism amongst farmers, agribusinesses, and policymakers, (iii) Adopt a nexus approach to prioritise cross-sectoral policy themes and the distribution of public investments, (iv) Formulate a regional governance structure to support digitally enabled sustainable agriculture solutions.
The conference continued with presentations by other speakers including the representative from the Ministry of Economy, Trade and Industry of Japan on 'Digital Agriculture Eco Nursery Project', and several sessions of panel discussions focusing on agricultural technologies.
Image Gallery
Related Articles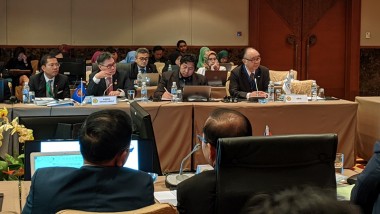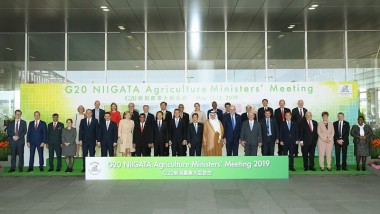 CHOOSE FILTER