ERIA Presents to ASEAN Foreign Ministers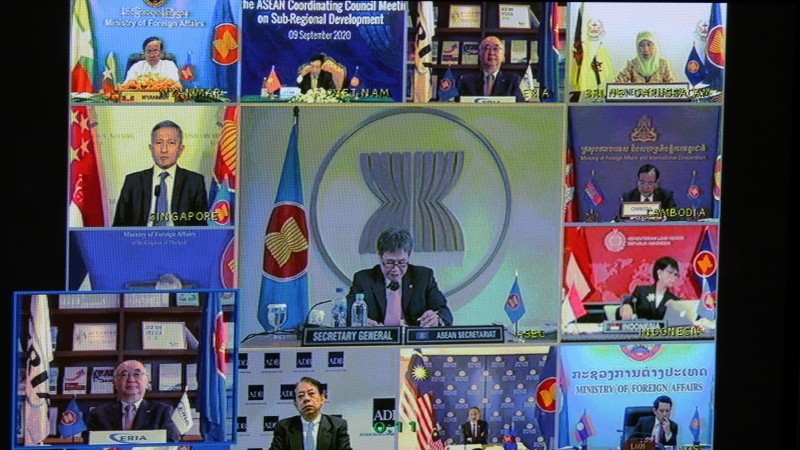 Ha Noi (Virtual Meeting), 9 September 2020: Prof Hidetoshi Nishimura, President of the Economic Research Institute for ASEAN and East Asia (ERIA), made a presentation to the ASEAN Foreign Ministers at the ASEAN Coordinating Council's Special Session on Sub-Regional Development. Prof Nishimura presented ERIA's work on sub-regional development and the importance of maintaining ASEAN Centrality.
Opened by Dato Lim Jock Hoi, Secretary-General of the ASEAN Secretariat the session included a presentation by Mr Masatsugu Asakawa, President, Asian Development Bank.
The Chairman's Press Statement of the Special Session commended ERIA's research that facilitates ASEAN's regional integration:
The Ministers were briefed by the Secretary-General of ASEAN, President of the Asian Development Bank (ADB), and the President of the Economic Research Institute for ASEAN and East Asia (ERIA) on their perspectives regarding ASEAN's role in narrowing the development gap and enhancing ASEAN's competitiveness as a region, promoting sustainable and equitable development in the region, and presenting the prospective role of sub-regional cooperation frameworks in regional integration efforts. The Ministers appreciated ADB's long partnership with ASEAN in promoting sub-regional and regional development as well as its timely support for the COVID-19 pandemic response. The Ministers commended efforts by ERIA as a regional think-tank in conducting quality research work to facilitate ASEAN's regional integration process.
Image Gallery
Related Articles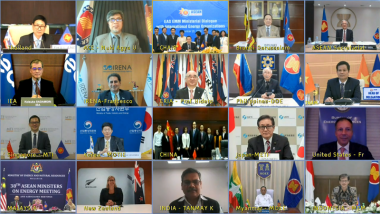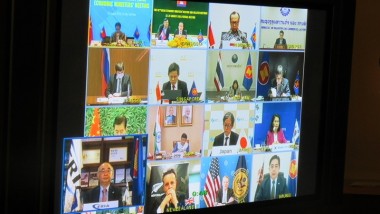 CHOOSE FILTER