ERIA Presents Study on Circular Value Chains of Electrical and Electronic Equipment at SEOM-METI Consultation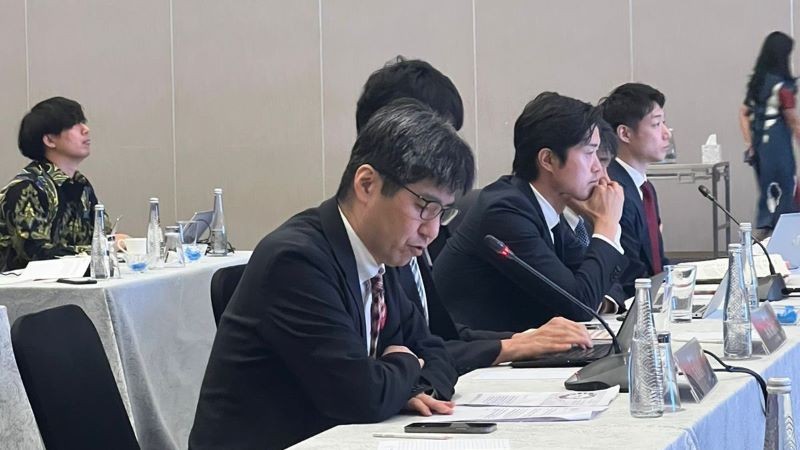 Surabaya, 15 July 2023: The Economic Research Institute for ASEAN and East Asia (ERIA) took part in the SEOM-METI Consultation, where Mr Koji Hachiyama, Chief Operating Officer of ERIA, delivered a Study on Circular Value Chains of Electrical and Electronic Equipment (EEE) in ASEAN. The study is a direct response to the ASEAN-Japan Circular Economy Initiative (AJCEI) and aims to address the concerns related to EEE that is facing rapid growth of waste stream.
During his presentation, Mr Hachiyama outlined the five parts of circular value chains, starting from the upstream that is adding values through design and technologies, retaining values through efficient uses, recovering values of used products, maintaining circulations to rebuild lost values, and providing comprehensive support for expansion and transition to circular businesses.
Identifying key challenges in the current circular value chains, Mr Hachiyama highlighted issues such as the lack of well-managed reuse activities, limited formal collectors and recyclers, prevalent disposal of Used EEE in municipal waste, insufficient capacity for metal scrap recycling, and the absence of remanufacturing activities. Additionally, he pointed out the struggles faced by legal systems in ASEAN in establishing mechanisms to support legal systems and the enhancement of legal systems for resource circulation, especially e-waste management.
To tackle these challenges, ERIA proposes several recommendations. Firstly, Japan should share its experiences and best practices in establishing and enforcing effective legal systems and supply chains for recoverable e-waste in ASEAN countries. Secondly, fostering ASEAN-Japan business collaboration, which can lead to innovative solutions and improved resource management. Lastly, striving for closer alignment with international rules and standards and enhancing trade openness between ASEAN and Japan, which will foster a conducive environment for sustainable practices.
Related Articles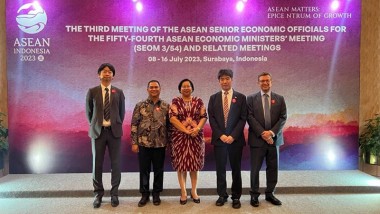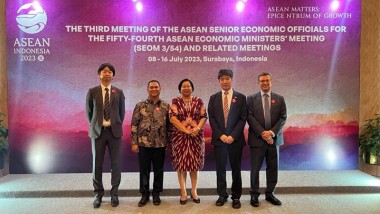 CHOOSE FILTER