ERIA Presents Research at 8th OECD-AMRO-ADB/ADBI-ERIA Asian Regional Roundtable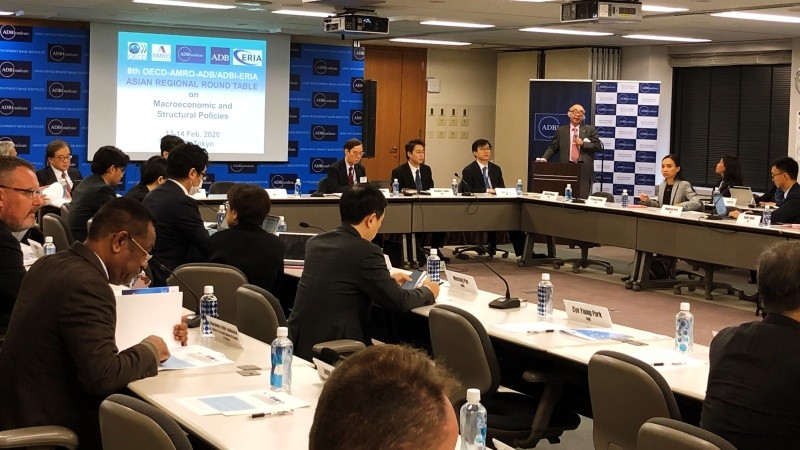 Tokyo, 14 February 2020: The 8th OECD-AMRO-ADB/ADBI-ERIA Asian Regional Roundtable on Macroeconomic and Structural Policies was held in Tokyo, Japan, from 13 to 14 February 2020 attended by experts from four institutions and several resource people from the Ministry of Finance, Central Banks, as well as the embassies of each country in Tokyo.
The ERIA delegation participated in this meeting and made presentations on trade facilitation and regulatory capacities in ASEAN and East Asia.
In the opening session, Prof Naoyuki Yoshino, President of ADBI, Ms Yumiko Murakami, Head of OECD Tokyo Centre, Mr Toshinori Doi, Director of AMRO and Mr Koji Hachiyama, Chief Operating Officer (COO) of ERIA gave opening remarks.
On the second day, Prof Hidetoshi Nishimura, President of ERIA, delivered special remarks to present the regulatory management systems as well as good regulatory practice in ASEAN. 'The world that ASEAN and East Asia have to deal with over the next two decades will be vastly different. Asia will be the centre of the global economy, and therefore, it is imperative for ASEAN and the rest of Asia to secure an open trading system and plural global order which has been at the heart of Asia's and ASEAN's success,' he said.
During the afternoon session, ERIA researchers introduced ERIA's research on Non-Tariff Measures in ASEAN and East Asia and the development of ASEAN Seamless Trade Facilitation Indicators (ASTFI). This research will contribute to the agenda of 'Responsive ASEAN' which was adopted as a title of this year's ASEAN chairmanship by Viet Nam.
Photo credit: ERIA and ADBI
Image Gallery
Related Articles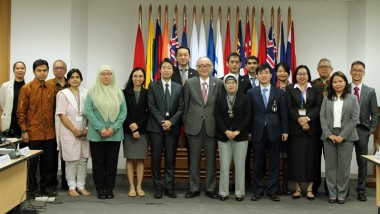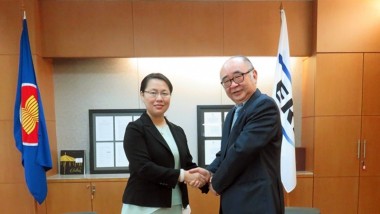 CHOOSE FILTER