ERIA Participates in the 13th Asia-Europe Summit Meeting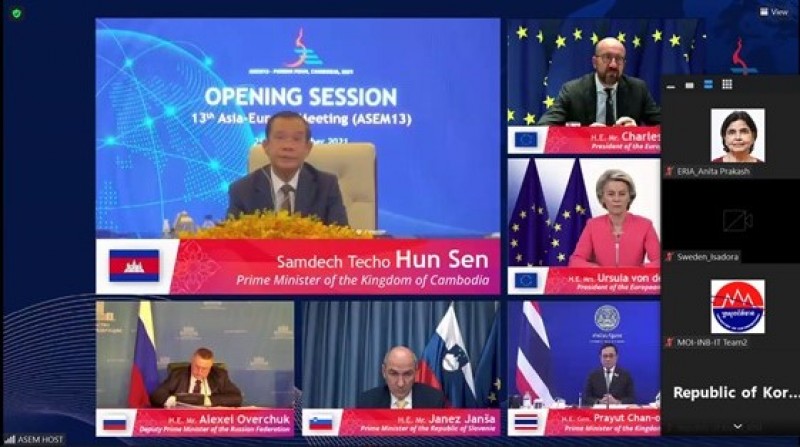 Phnom Penh, 25-26 November 2021: Prof Hidetoshi Nishimura, President of ERIA, attended the 13th Asia-Europe Summit Meeting (ASEM) as an observer. The ASEM Summit was held on 25-26 November 2021 in person in Phnom Penh as well as virtually. Leaders and heads of government of Europe and Asia, including the President of European Commission and European Council, attended the summit meeting.
The summit was held under the theme of 'Strengthening Multilateralism for Shared Growth'. ERIA's study '13th ASEM Summit: Multilateral Cooperation for Resilient, Sustainable , and Rules Based Future for ASEM', which was written for the 13th ASEM Summit and the host Cambodia, was mentioned by the Prime Minister Hun Sen in his inaugural speech.
The leaders of Asia and Europe pledged to work for peace and prosperity in the ASEM region, to support multilateral efforts for vaccines for all, and to work together for recovery from the COVID-19 pandemic. The Summit ended the adoption of the Chair's Statement, the Phnom Penh Statement on the Post COVID 19 Socio Economic Recovery, and The Way Forward on ASEM Connectivity.
Image Gallery
Related Articles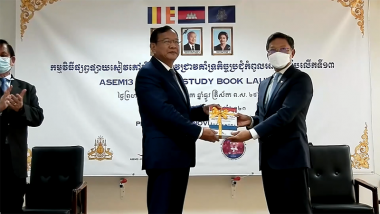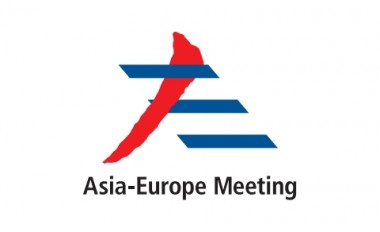 CHOOSE FILTER