ERIA Participates in G7 Gunma Takasaki Digital and Tech Ministers' Meeting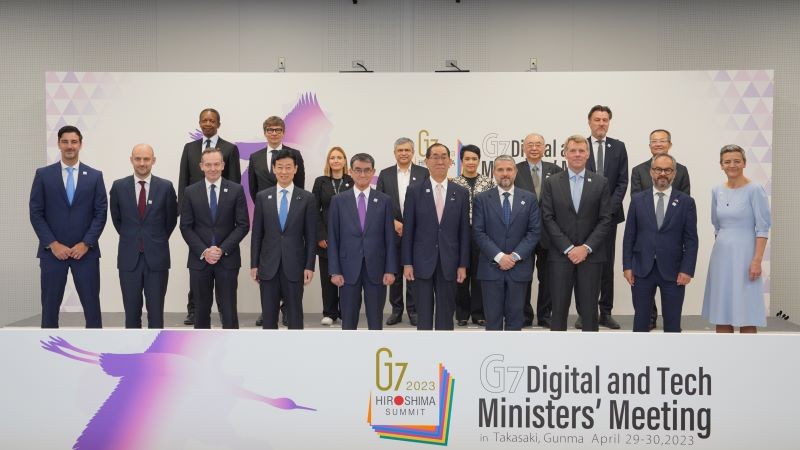 Takasaki, 29–30 April 2023: The Economic Research Institute for ASEAN and East Asia (ERIA) participated in the G7 (Group of Seven) Gunma Takasaki Digital and Tech Ministerial Meeting. The ministerial meeting, a part of Japan's G7 presidency in 2023, was one of the ministerial meetings leading to the G7 Hiroshima Summit to be held on 19–21 May 2023. It was chaired by Japan's Minister for Digital Transformation Taro Kono, Japan's Minister for Internal Affairs and Communications Takeaki Matsumoto, and Japan's Minister of Economy, Trade and Industry Yasutoshi Nishimura. Joining the representatives of G7 member countries were representatives from guest countries India, Indonesia, and Ukraine. ERIA, International Telecommunication Union, Organisation for Economic Co-operation and Development, United Nations, and the World Bank attended.
During the first session, Professor Nishimura, ERIA President, said that since ASEAN is one of the fastest-growing digital economies in the world, global investors are drawn to its vibrant digital economy. He added though that more needs to be done to achieve a highly digitalised and sustainable economy. Referring to ERIA's research on the digital divide in ASEAN's micro, small, and medium-scaled enterprises, he said ERIA is committed to strengthen ASEAN's efforts in digital innovation and sustainable development by establishing the Centre for Digital Innovation and Sustainable Economy this year.
The second session saw the ministers discussing Data Free Flow with Trust (DFFT). Professor Nishimura said that from the perspective of the Global South, employing DFFT requires a new mechanism that considers national differences and development needs. He added that it should grant developing countries the flexibility to set national strategies to promote the development of the digital economy, as long as the related policies are economically justified, the purpose of the policies is clear and with no hidden forms of protectionism, the mechanism of policy implementation is transparent, and policy evaluations and assessments are in place.
In the meeting's fourth session, Professor Nishimura pointed out the link between the advanced countries, such as the G7, and the Global South, especially ASEAN and East Asia. He said ERIA is committed to playing a pivotal role as a bridge between the G7 and the Global South countries in the fields of digital innovation and technology.
Ministerial Declaration The G7 Digital and Tech Ministers' Meeting 30 April 2023
Image Gallery
Related Articles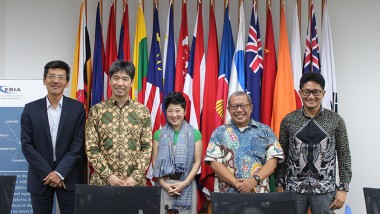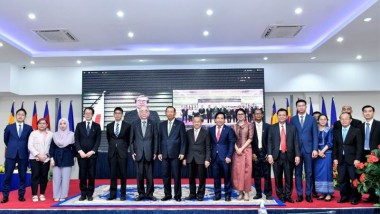 CHOOSE FILTER