ERIA Organise 2nd World Tsunami Museum Conference 2018 with UNISDR Office in Japan and MoFA Japan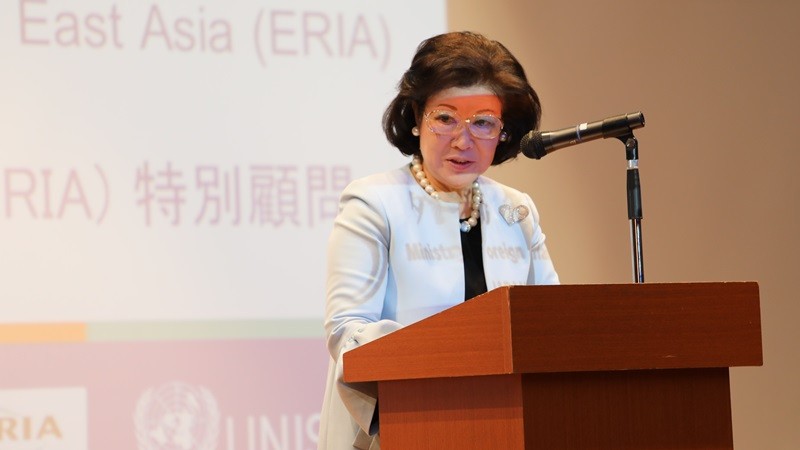 Dazaifu, 30 November 2018: The Economic Research Institute for ASEAN and East Asia (ERIA) in cooperation with the United Nations Office for Disaster Risk Reduction (UNISDR) Office in Japan and the Ministry of Foreign Affairs of Japan held the 2nd World Tsunami Museum Conference 2018 on 30 November 2018.
Special Advisor to the President of ERIA Prof Akiko Yamanaka attended the event, which was held in the Tokyo National Museum Auditorium.
The participants discussed ways to keep memories and lessons alive and passing them down for future generation. They focused on 'chronological perspective', based on the fact that this year marked the 25th year since the Hokkaido-nansei-oki Earthquake in 1993. In her remarks, Prof Yamanaka stated that Tsunami museums would play a noble role in keeping the memories of disasters and handing them over to the next generation.
ERIA invited Ms Hafnidar, Head of the Aceh Tsunami Museum (Indonesia), Ms Feng Zhengbi, Director of 5.12 Wenchuan Earthquake Memorial Museum Management Center (China), and Mr Ricardo Toro Tassara, National Director of National Office of Emergency of the Interior Ministry (Chile) as speakers to share their experience and perspectives.
Ms Hafnidar and Ms Feng talked about 'How should disasters and threats of tsunami be recorded and communicated?' based on their activities in each museum. Both of them emphasised the importance of providing opportunities for education on tsunami and disaster to young generations. Mr Tassara explained the 'efforts and measures by governments to preserve records and memories of tsunami', while the construction of the Tsunami Museum in Chile is still under preparation.
The three speakers and other participants, namely Dr Yuki Matsuoka, Head of UNISDR Office in Japan, Prof Yuichi Ono, International Research Institute of Disaster Science (IRIDeS) at Tohoku University, and Mr Hiroyoshi Nishi, Director Emeritus at Inamura-no-Hi no Yakata, reported the results of the discussion on the World Tsunami Museum Conference at the ICOM-ASPAC Japan Conference 2018 with the theme, 'Cultural Heritage for Sustainable Future – Natural Disasters and Museums', which was held in Kyushu National Museum on 1 December. They closed the discussion, sharing the idea that it is valuable to have the opportunities to share the experiences regarding tsunami with others through events like the World Tsunami Museum Conference.
Image Gallery
Related Articles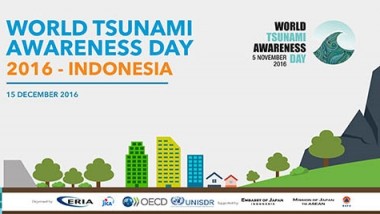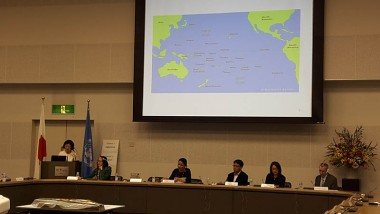 CHOOSE FILTER