ERIA Experts Discuss ASEAN Integration with Viet Nam PM and DPM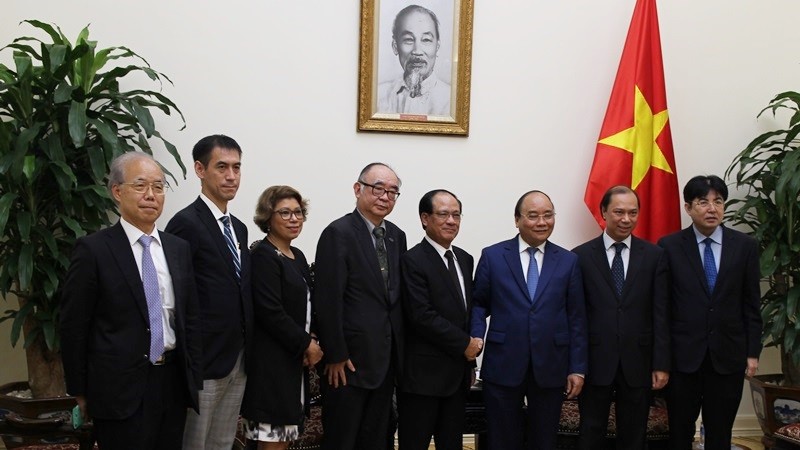 A delegation of experts from the Economic Research Institute for ASEAN and East Asia (ERIA) led by ERIA President, Prof Hidetoshi Nishimura, paid a courtesy visit to the Prime Minister of Viet Nam H.E. Nguyễn Xuân Phúc and attended a roundtable discussion with Deputy Prime Minister H. E. Vương Đình Huệ in Hanoi on 18 July 2017.
Prof Nishimura delivered the introductory remarks in which he briefly explained the background of ERIA, including the fact that the first Chairman of ERIA, Dr Dinh Van An, was the president of the Viet Nam's Central Institute for Economic Management (CIEM).
In addition, Prof Nishimura praised the hard work of ASEAN Secretary General H.E. Ambassador Lê Lương Minh, who also attended the meeting, in developing the ASEAN Community 2015 and the blueprint for ASEAN Community 2025. Prof Nishimura expressed ERIA's readiness to support Viet Nam as the Chair of ASEAN in 2020, when the ASEAN Community would have been effective for five years and the member states are gearing up towards further consolidation and stronger cohesiveness in ASEAN Community 2025.
Prime Minister Phúc stated that connectivity among ASEAN member states is crucial and emphasised that ERIA's research has contributed to ASEAN development and integration efforts.
During the roundtable discussion, ERIA Senior Economist Dr Ponciano S. Intal, Jr. and Senior Policy Fellow Tan Sri Datuk Dr Rebecca Fatima Sta Maria briefed Deputy PM Huệ on various issues related to ASEAN integration and what Viet Nam can do in order to take advantage of the deeper integration of the region. Representatives of the Viet Nam business community also attended the discussion.
In closing, Deputy PM Huệ expressed his appreciation for ERIA's expert advice, stating that amidst Viet Nam's international integration efforts and in the context of current global economic and political conditions, Viet Nam benefits greatly from the assistance from international organisations like ERIA. Prof Nishimura responded by reiterating ERIA's support for the government of Viet Nam.
Image Gallery
Related Articles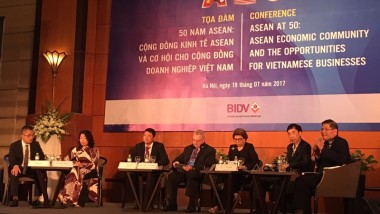 CHOOSE FILTER