ERIA Engagement at the 5th ASEAN EU Business Summit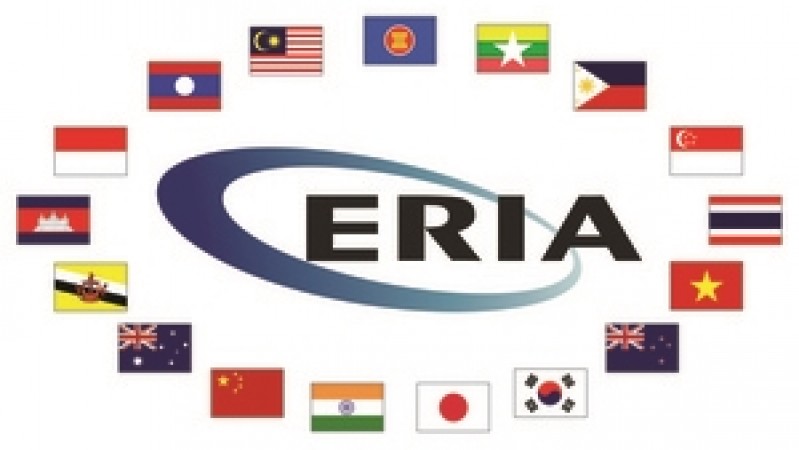 While government leaders from the European Union and the Association for South East Asian Nations decided to resume free trade talks at a ministers meeting held on 10 March 2017 in Manila, business and other thought leaders debated key trade issues at the ASEAN EU Business Summit held on the same day, also in Manila.
Drawing on her experience as the Secretary General of the Malaysian Ministry of International Trade and Industry, ERIA Senior Policy Fellow Tan Sri Datuk Dr Rebecca Fatima Sta Maria spoke about private sector engagement for the ASEAN Economic Community (AEC) 2015 and 2025. 'ASEAN 2025 is different from AEC 2015 in the level of engagement with the private sector. In fact it was the first time a draft of a major document was shared with the private sector for review and feedback,' she commented.
For AEC 2025, ASEAN senior economic officials developed a structured process to promote engagement between business representatives and ministers to ensure that all ASEAN-related business councils had fair airtime with the ministers, and that the ASEAN Business Advisory Council (ABAC) was tasked to lead the charge of coordinating among the business councils.
'Effective engagement with the private sector needs to be structured, consistent, and continuous and requires follow-through. In this context it is necessary for the private sector to proactively engage with the officials, ministers and leaders with specific areas for improvement, and deepening of ASEAN economic integration,' said Dr Rebecca.
Dr Lili Yan Ing, ERIA Economist, also provided insights during a panel discussion on 'Making ASEAN More Competitive - Tackling NTBs and Boosting Regional Trade'.
From 2005-2015, ASEAN was not a significant player in EU trade, representing only two percent of the EU's export market and three percent of its imports. But that will change. 'If we look at trends over the past three decades, five out of seven top gainers in terms on value added in the manufacturing sector were developing countries: China, Korea, India, Indonesia and Thailand. By 2050, six out of the seven of the world's largest economies will be today's emerging economies. Indonesia will be the 4th, she remarked. The Philippines, Viet Nam, Thailand, and Malaysia will also be among the top 25 largest economies.
When it comes to trade engagement, ASEAN is quite proactive. ASEAN established the ASEAN Free Trade Area in 1992 before the World Trade Organization (WTO), and developed the ASEAN Trade in Goods Agreement in 2009. However, 'ASEAN's main challenge today to becoming more integrated with its trading partners is Non-Tariff Measures. While the number of NTMs does not reflect the level of protectionism, their transparency does matter in terms of increasing trade in the region,' Dr Ing stated.
The initiative to improve transparency on NTMs was rather slow at start, as issues related to NTMs are across many ministries and institutions. Emmanuel Bonoan, a Partner at KMPG in the Philippines, added that improving transparency of NTMs requires strong political will. Dr Ing further explained that ASEAN together with ERIA, United Nations Conference on Trade and Development (UNCTAD), and WTO have developed an NTM database which allows businesses to access information on export and import requirements for all products at the national tariff lines. The database is available at http://asean.i-tip.org.
CHOOSE FILTER