ERIA Contributes to Writing the G20 Digital Innovation Network Whitebook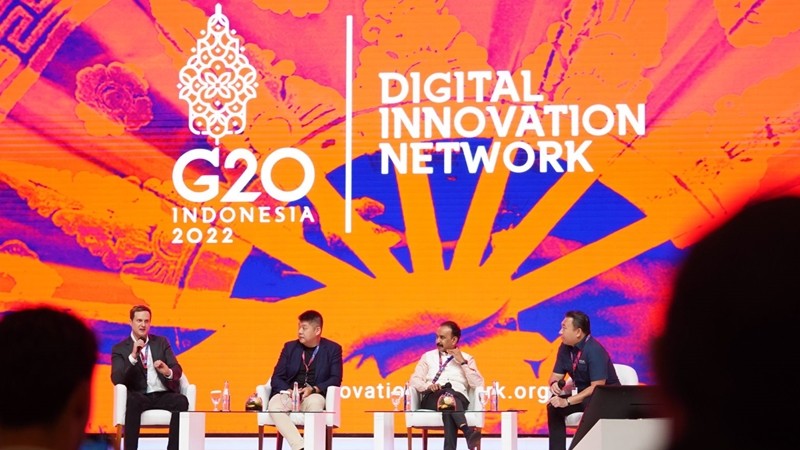 Jakarta, 14 November 2022: The Indonesia G20 Presidency hosted the G20 Digital Innovation Network conference in Bali on 2 – 4 September 2022 as a premier forum to share knowledge, encourage discussion, and build partnerships among global innovation players including start-ups, venture capitalists, and corporations. Spearheaded by the Indonesian Ministry of Communications and Informatics, the G20 DIN theme focus on the Rise of Digital Economic: Post Pandemic and Beyond. ERIA's experts took part in the forum as judges and as authors of the conference's Whitebook.
Through the Whitebook, ERIA described the knowledge, challenges, and ideas that emerged on G20 DIN's priority issues: healthcare, renewable energy, education technology, financial inclusivity, and supply chain areas. The Whitebook also showcases innovative solutions from startups across G20 members and invitees that address some of the most urgent issues in the key focus areas.
Download the PDF
G20 Digital Innovation Network Whitebook
About G20 Digital Innovation Network
Watch the highlights of the event
Related Articles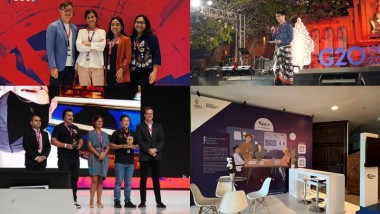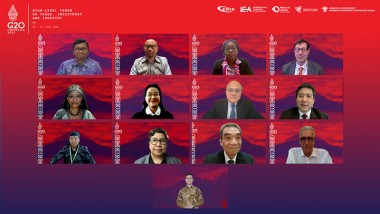 CHOOSE FILTER