ERIA Congratulates Prof Armida Alisjahbana for Appointment as UN ESCAP Executive Secretary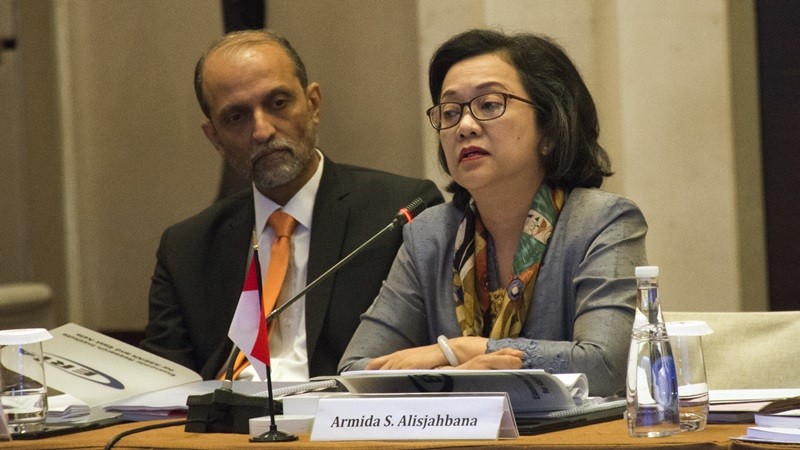 Jakarta, 19 September 2018: President of the Economic Research Institute for ASEAN and East Asia (ERIA), Prof Hidetoshi Nishimura, offered his congratulations to Prof Armida Salsiah Alisjahbana for her appointment as the Executive Secretary of the United Nations Economic and Social Commission for Asia and the Pacific (UN ESCAP). 'Ms Alisjahbana's wealth of experience and the depth of her insights will be a very valuable asset to UN ESCAP,' said Prof Nishimura.
Prof Alisjahbana has been serving on ERIA's Governing Board since 2015. She is a Professor of Economics at Universitas Padjadjaran in Bandung, Indonesia. She served as the Minister of National Development Planning and the Head of the National Development Planning Agency for Indonesia from 2009 to 2014. In the same period, she was the Alternate Governor of the World Bank and Alternate Governor of the Asian Development Bank, representing the Government of Indonesia.
Since 2016, she served as Director for the Center for Sustainable Development Goals Studies at Universitas Padjajaran and Vice-Chair of the Indonesian Academy of Sciences. She is also a member of the Indonesian Academy of Sciences (Akademi Ilmu Pengetahuan Indonesia), the Forum of Statistics Community (Forum Masyarakat Statistik or Advisory Council of the Indonesian Statistics), the International Advisory Board of the Bulletin of Indonesian Economic Studies and Council Member of the Regional Science Association International.
The Governing Board is the decision-making body of ERIA and consists of the Secretary General of ASEAN and representatives from each of the 16 member countries, all of whom have backgrounds in academia, business, and policymaking.
Related Articles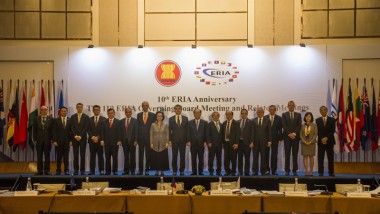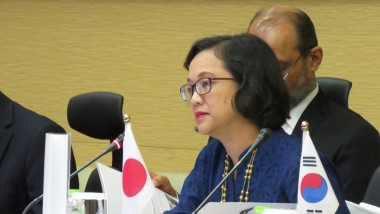 CHOOSE FILTER