ERIA Chief Economist Talks About the Future of Asia-Pacific Economic Integration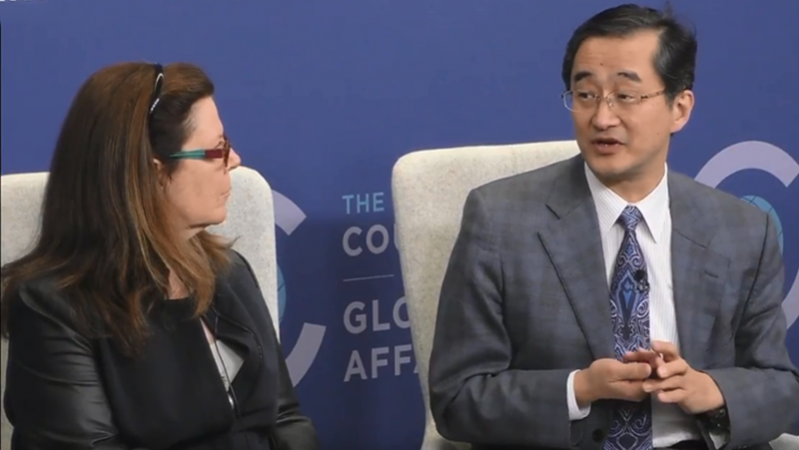 Chicago, 24 January 2018: 'Connectivity is very important in order to upgrade global value chain,' said Prof Fukunari Kimura, Chief Economist of the Economic Research Institute for ASEAN and East Asia (ERIA) in a panel on The Future of Asia-Pacific Economic Integration held by The Chicago Council on Global Affairs on 24 January 2018.
Prof Kimura's fellow panelists were Bart Édes, the North American Representative for Asian Development Bank (ADB), and Sheila Smith, the Senior Fellow for Japan Studies at the Council on Foreign Relations. Karl Friedhoff, a fellow in public opinion and Asia policy at the Chicago Council on Global Affairs, moderated the panel discussion. During the panel, they discussed topics around economic integration such as history and linkages of economic integration after the 2008 financial crisis, linkages between Northwest and Southeast Asia, and leadership in Asia Pacific economic integration, against the backdrop of the United States' withdrawal from the Trans-Pacific Partnership agreement.
Various important and interesting points were brought up by the panelists and moderator throughout the hour-long discussion, including the development of Asian countries. 'The story of Asia's remarkable transformation is absolutely intertwined with regional integration and cooperation within that region,' said Édes in regards to Asia's development following the 2008 financial crisis. Other panelists echoed this sentiment, especially Prof Kimura who stated that he believed the development in Asia has been positively impacted by joining the global value chain. He continued by summarising an ongoing research that currently opposed the concern that imports and overseas factories reduced jobs.
The panelists also discussed their concerns over the shifting policies in industrialised countries regarding globalisation and the existence of global value chains. At one point Friedhoff pointed out that 'the United States is now seen as somewhat unpredictable there (in the Asia region)' and disclosed a poll conducted in Japan where 50% cited Donald Trump as the greatest threat to the region, while 44% cited Kim Jong Un as the greatest threat.
'[When there is] a tit for tat retaliatory protectionist interaction between United States and the PRC, not just us, but the entire global economy will suffer for that,' said Smith. 'I think China's attitude towards regional economic integration is not very aggressive so far,' said Prof Kimura in response.
This is just the tip of the iceberg of the roughly 75 minutes long panel with questions and answers section. Experience the whole panel and more here.
Related Articles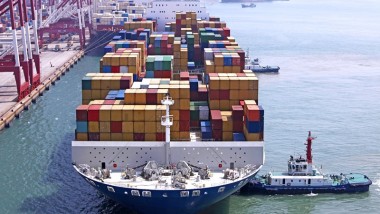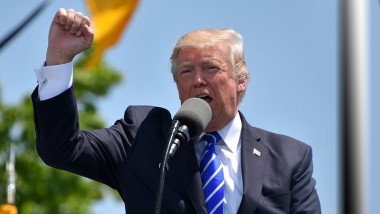 CHOOSE FILTER