ERIA Attends the 8th Asia Ministerial Energy Roundtable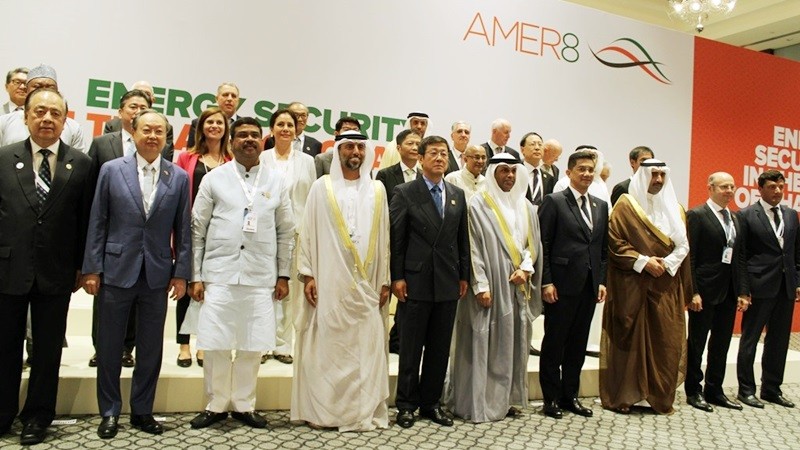 Abu Dhabi, 10 September 2019: Prof Jun Arima, ERIA's Senior Policy Fellow of Energy and Environment, attended the 8th Asia Ministerial Energy Roundtable (AMER8) with the theme 'Energy Security in the Age of Change: Empowering Responsible Growth in Asia and the World', which was held on 10 September 2019 at Abu Dhabi National Exhibition Centre (ADNEC) co-hosted by United Arab Emirates (UAE) and India with the support of the International Energy Forum (IEF).
Prof Arima was invited to participate in the plenary session 1 'The Role of New Technologies for a More Competitive and Productive World Energy Mix' together with Energy Ministers of Azerbaijan, Jordan, China, Korea, Russia, and Japan as well as the head of international organizations including International Energy Agency (IEA), the Organization of the Petroleum Exporting Countries (OPEC), the Organization Of Arab Petroleum Exporting Countries (OAPEC), and the International Gas Union (IGU).
While highlighting respective efforts to increase the share of clean energy such as renewable energy, many panelists emphasised the need of pragmatic approach, keeping all energy options open reflecting each country's circumstances.
In his intervention, citing ERIA's Energy Outlook, Prof Arima highlighted the following points:
Asia will continuously depend on fossil fuel in coming decades.
Paris Agreement calls for drastic energy transition, but for developing countries, climate change is not the supreme objectives among 17 SDGs.
Asian countries will take various energy transition pathways based on their national circumstances.
There is a huge gap between COP/IPCC narrative and people's actual willingness to pay in particular in developing countries.
Therefore, energy transition needs to be affordable. Technologies must be innovative in terms of performance as well as cost competitiveness.
Uncertainties (energy cost, technology, geopolitics, etc) calls for multi-track approach for decarbonised energy systems backed by scientific review.
There should be rebalance between huge subsidies for existing renewable energy and modest research and development spending for cleaner energy.
Image Gallery
Related Articles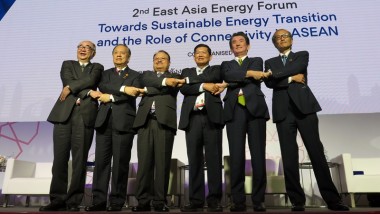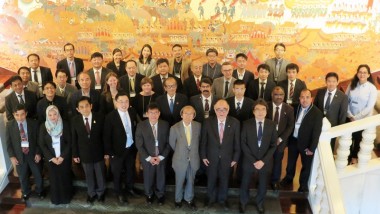 CHOOSE FILTER