ERIA Announces Support to Indonesia's Investment Planning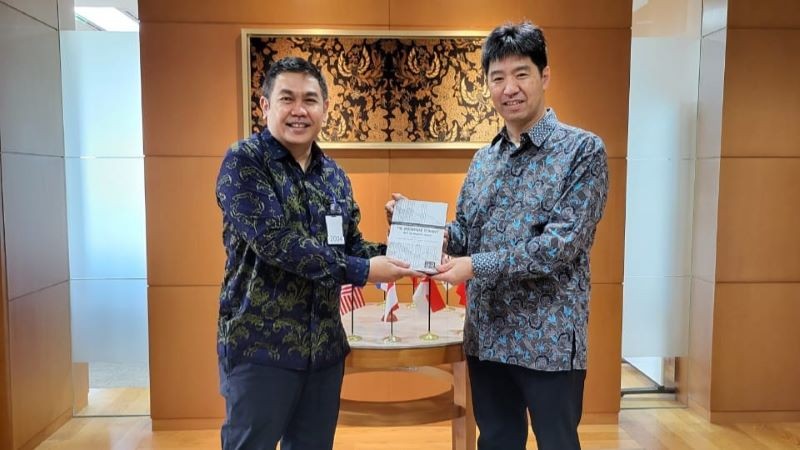 Jakarta, 24 August 2022: Top officials of the Economic Research Institute for ASEAN and East Asia (ERIA) and Indonesia met recently to discuss the institute's support to the country's investment planning. Mr Koji Hachiyama, ERIA's Chief Operating Officer, and Dr Lili Yan Ing, ERIA's Lead Advisor on Southeast Asia, met with Deputy Minister for Investment Planning Dr Indra Darmawan, Director of Natural Resources Planning Mrs Ratih Purbasari Kania, and Renewable Energy Sector Head Mr Dwianta Hadi, all of the Ministry of Investment of Indonesia, to discuss the ministry's investment target and how ERIA can support the Ministry of Investment of Indonesia's capacity building, particularly regarding investment opportunities analysis and projection, as well as a joint study to provide policy recommendations to support Indonesia's investment development. At the meeting, Mr Hachiyama discussed the importance of the changing industrial structure and transformation of the digital economy. The importance of the private sector's involvement in investment studies was highlighted in the discussion. Dr Ing also expressed ERIA's willingness to support the Government of Indonesia in investment policy studies and analysis.
As a way forward, ERIA will support the Ministry of Investment of Indonesia in strengthening its capacity and knowledge in tackling investment challenges and in leveraging investment opportunities.
Image Gallery
Related Articles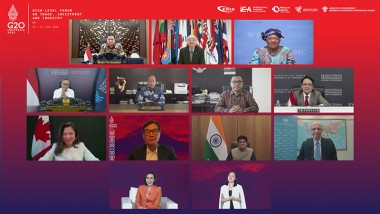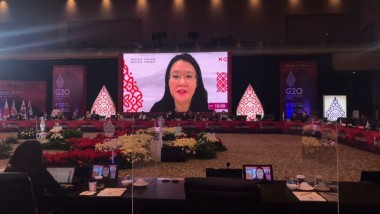 CHOOSE FILTER