ERIA and TTCSP co-host Asia Think Tank Summit 2018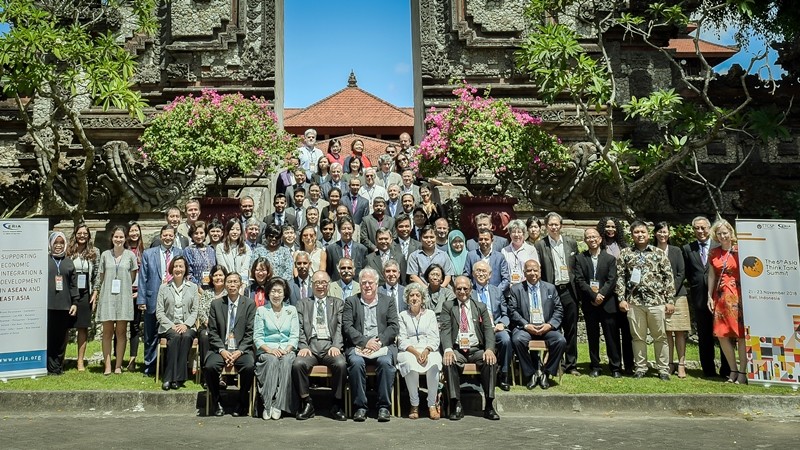 Jakarta, 30 November 2018: The Economic Research Institute for ASEAN and East Asia (ERIA) and the Think Tank and Civil Societies Program (TTCSP), University of Pennsylvania co-hosted the 6th Asia Think Tank Summit (ATTS) from 21-23 November 2018 in Bali, Indonesia. After being held in Singapore last year, this year's ATTS was the annual event's return to Southeast Asia thus marking its continued regional presence.
ATTS 2018 used the theme 'Think Tanks: A Bridge Over Troubled Waters and Turbulent Times' which shed light on alarming trends such as rising protectionism and nationalism while challenging think tanks' roles in responding to these issues.
Leading academics and organisations from across the Asia Pacific and Europe were in attendance including sponsors: Our Hong Kong Foundation, Konrad Adenauer Stiftung, McKinsey Global Institute, King Abdullah Petroleum Studies and Research Centre, and the Asian Development Bank Institute.
The first day of ATTS kicked off with an executive panel involving senior-ranking representatives of think tanks from Indonesia, Azerbaijan, Bangladesh, India, and Nepal. The Summit's activities included plenary panels, breakout sessions, and keynote speeches from prominent figures with expertise on tackling global challenges including former Minister of Trade Republic of Indonesia, Mr Gita Wirjawan and Special Advisor to the President of ERIA, Prof Akiko Yamanaka. The Keynote Speech from Prof Akiko Yamanaka can be found here.
ATTS 2018 concluded with a round table discussion which summarised key findings and recommendations from every breakout group. The contributions of ATTS participants reflected think tanks and policy institutes' adeptness of remaining relevant and active in promoting policy solutions amidst tumultuous modern times.
Keynote Address by Mr Gita Wirjawan
About ERIA

The Economic Research Institute for ASEAN and East Asia (ERIA) is an international organisation providing support to the chair of the ASEAN Summit and the East Asia Summit through policy research focusing on three pillars: deepening economic integration, narrowing development gaps, and achieving sustainable development in the region.
Its establishment was formally agreed among 16 heads of government at the Third East Asia Summit in Singapore on 21 November 2007. It works closely with the ASEAN Secretariat, researchers, and research institutes from East Asia to provide intellectual and analytical research and policy recommendations.
ERIA was ranked as the 24th best International Economic Think Tank in the world in the 2017 Global Go To Think Tank Index published by the Think Tanks and Civil Societies Program (TTCSP) at the University of Pennsylvania.
Related Articles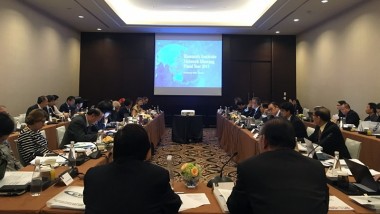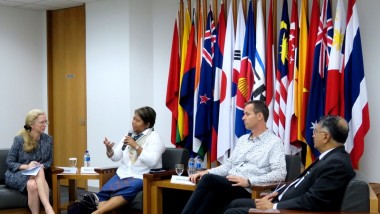 CHOOSE FILTER