Empowering Women Entrepreneurs in Eastern Indonesia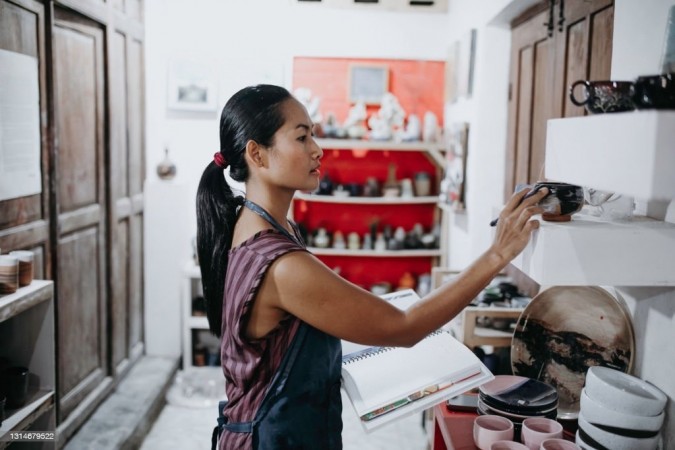 By Ms Rubeena Singh, ERIA's External Consultant on Inclusive Education: Eastern Indonesia boasts a rich cultural heritage and natural resources. It is an untapped region of immense potential for women's entrepreneurship, yet women face significant barriers when starting and growing their businesses.
A recent report by the Economic Research Institute for ASEAN and East Asia (ERIA), titled 'Empowering Women Entrepreneurs in Eastern Indonesia,' reveals challenges faced by women-led micro, small, and medium-scaled enterprises (MSMEs) across the ASEAN region, particularly in the East Indonesian provinces of North Sulawesi, East Nusa Tenggara, West Nusa Tenggara, Maluku, and Papua. Characterised by diversity in geography, natural resources, cultures, ethnicities, religions, and languages, the provinces manifest the disparity in economic development between Eastern Indonesia and the other regions. This remains a cause for concern.
The COVID-19 pandemic has worsened many inequalities and economic challenges faced by MSMEs, making it all the more urgent to 'build back better', with women's equality at the centre of emerging economic policies. But with 51%–97% employment in many ASEAN Member States (AMSs), MSMEs have enabled greater integration of women and youth into the economy, making the situation even more dire. Despite their potential, the performance of MSMEs in Eastern Indonesia falls short of national and provincial averages.
The ERIA report reviewed a range of indicators related to economic development, including education, business development, and MSME trends. The findings highlight the many challenges and obstacles faced by women-led MSMEs in Eastern Indonesia. For example, the report used the Gender Development Index (GDI), an indicator that calculates the ratio of the Human Development Index (HDI) between men and women, to show that as of 2020, the highest overall GDI is in North Sulawesi, and the lowest in Nusa Tenggara.
Provinces in Eastern Indonesia face a lack of access to financing and business development services, limited access to markets, and a shortage of skills and education. The report reveals differences in education levels based on the urban–rural divide. Whilst female secondary and tertiary education across both urban and rural areas has improved over the last decade, the urban areas have the highest levels of education achieved. The difference in education between urban and rural areas may help explain differences in opportunities and economic growth for women in the latter.
The logistical challenges faced by businesses in Eastern Indonesia, such as travel and shipping expenses, are complex or prohibitively expensive, since the provinces of Eastern Indonesia are all islands distant from Jakarta, the economic hub. Infrastructure varies amongst the provinces, and certain areas have limited internet connectivity, preventing business growth through e-commerce. Women entrepreneurs are further affected by the gender digital gap, resulting in fewer opportunities to grow their businesses.
The lack of support for women-led MSMEs in Eastern Indonesia must change. Governments, businesses, and civil society organisations must work together to create a supportive environment for women-led MSMEs in Eastern Indonesia. Providing access to financing, business development services, and training, as well as addressing gender-based discrimination and cultural attitudes that can limit the participation of women in the economy, is crucial. Business incubator programmes have been identified as useful initiatives for supporting the development of women-led MSMEs in Eastern Indonesia, as local-based solutions are fundamental for fostering entrepreneurship. Many business incubators focus on social aspects of entrepreneurship, such as leadership skills and building entrepreneurs' motivation, ambition, and self-confidence.
Still, much work remains to be done to overcome the barriers to business development and growth in Eastern Indonesia. Government actors play a key role in supporting equal rights for women and fostering entrepreneurship through national legislation that is well-coordinated with provincial and local jurisdictions. Investors, corporates, and foundations/philanthropists can provide funding and business practices that prioritise women entrepreneurs. Women entrepreneurs can seek opportunities to learn new business skills and improve the representation of successful women entrepreneurs through the business landscape of Eastern Indonesia, and throughout Indonesia and Southeast Asia.
By working together, we can create an environment that is supportive and inclusive for women-led MSMEs and help realise the full potential of the region. The future of Eastern Indonesia—and indeed, the whole of the country—is dependent on the success of women in business. It is time for all of us to work together to make it a reality.
This opinion piece was written by ERIA's External Consultant on Inclusive Education, Ms Rubeena Singh, and has been published in The Jakarta Post and Business News. Click here to subscribe to the monthly newsletter.
Disclaimer: The views expressed are purely those of the authors and may not in any circumstances be regarded as stating an official position of the Economic Research Institute for ASEAN and East Asia.
(Photo source: iStock)
CHOOSE FILTER