Circular Economy and the Future of Our Oceans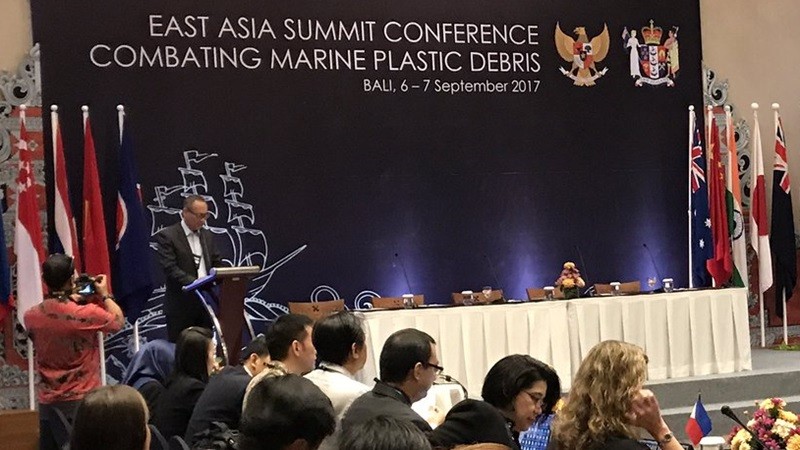 Asian countries are amongst the highest plastic consumers in the world, and are disproportionately represented in terms of plastic waste that enters the ocean. This was one of the main topics of discussion the recent East Asia Summit Conference on Combatting Marine Plastic Debris which was held in early September on the island of Bali, in Indonesia.
In order to address the challenge of reducing marine plastic waste in this region, according to ERIA Energy Economist Dr Venkatachalam Anbumozhi, implementing the circular economy (CE) concept is crucial.
However, current methods to integrate CE concepts posits challenges and more comprehensive assessment is needed for the marine sector.
The Reduce - Reuse - Recycle (3R) approaches are effective entry points. Public Private Partnership models are important for the economy wide adaption of circular economy and success of plastic debris reduction in Oceans. In addition, more attention is needed to develop effective governance mechanisms, to quantify impacts on biota, and to estimate the socio-economic value of reducing the use of plastics through CE approach.
Dr Anbumozhi's recommendations were well received by the conference participants.
***
Pic credit: Official Twitter account of the Permanent Mission of the Republic of Indonesia to ASEAN
CHOOSE FILTER