Chief Economist of ERIA shares his thoughts on Connectivity in the Asia-Pacific Region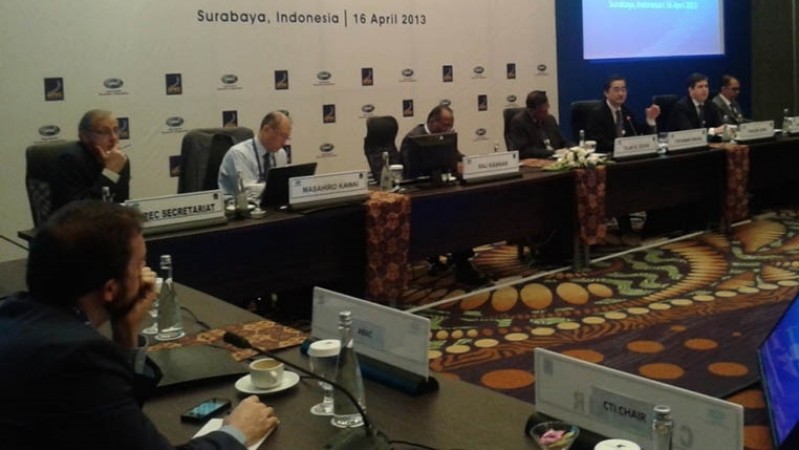 Prof. Fukunari Kimura, Chief Economist of ERIA attended the APEC Senior Official Meeting (SOM) Symposium on Connectivity in the Asia-Pacific Region held on April 16, 2013 in Surabaya, Indonesia. The government officials, experts, academia, and high level private sectors from the Asia-Pacific region also attended the symposium.
The symposium was divided into three breakout sessions. In the breakout session one, which focuses on "Physical Connectivity", Prof. Fukunari Kimura was invited as one of the discussants. Prof. Kimura and participants from related sectors shared their views and gave thrust to the discussion on challenges, opportunities and possible future work that could be done in APEC that will improve the quality and connectivity of trade, travel, energy, telecommunication and other physical infrastructure around and across the Pacific Ocean and within APEC's archipelagic and continental region.
The recommendation resulted from the symposium will be reported by the facilitator to the Second APEC Senior Officials' meeting and will serve as a pivotal input to the development of APEC Framework on Connectivity.
CHOOSE FILTER