Can We Build Back Better by Oct 15?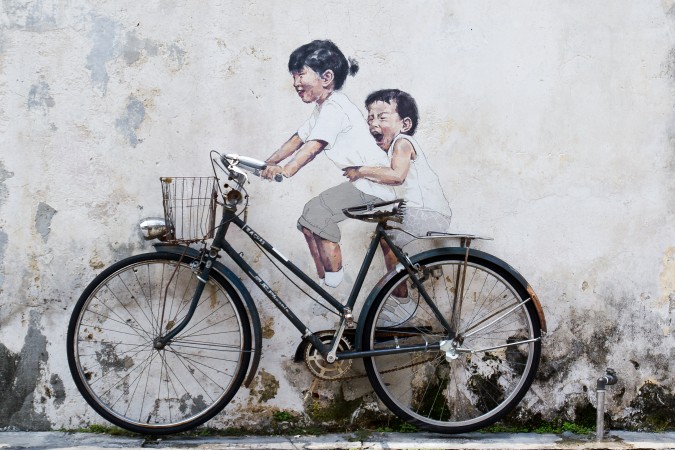 By Mr Kavi Chongkittavorn, Senior Communications Advisor: By Oct 15, Buddha willing, Thailand will be ready to welcome visitors from abroad including domestic travellers. Last Wednesday, Prime Minister Prayut Chan-o-cha bet his political career and reputation on a pledge that Thailand will be back in business once again in four months' time.
His feelings were based on two main trajectories, first of all, the government's growing confidence that vaccine procurement for the rest of the year has been secured. After several weeks of double-speak by concerned officials from ministries and agencies about the supply and demand of vaccines for the Thai people, Gen Prayut has been assured by vaccine suppliers, especially Siam Bioscience and China, that they will be able to deliver the vaccines as demanded.
Secondly, Gen Prayut has finally realised that now it is time to abandon the cautious approach that has been the modus operandi since the pandemic started last January. His government was obsessed with stringent measures to mitigate the spread of coronavirus from the beginning. At the time, Gen Prayut's concern was to save lives even with an unpredictable economic toll.
After the passage of the budget bill, Gen Prayut's position within the coalition was boosted further and the government became emboldened. Taking advantage of the shifting political dynamic, despite the number of daily infections still averaging 2,500-plus in the past several weeks, he decided to open up the country. As of yesterday, the number of cases since the start of the pandemic to 221,306, health authorities reported, with 29 more Covid-19 fatalities registered, and another 3,175 infections diagnosed.
With a stronger ethos, the prime minister was willing to take calculated risks by balancing public health safety against economic survivability -- something that he should do. Yet, the stakes are high. If he fails for whatever reason, his political career could be over as there would be no more excuses. Most importantly, nobody else would take the blame.
Gen Prayut also hopes that by mid-October, the majority of Thais will already be inoculated, with at least 50 million of the 70 million population vaccinated. For the first time, he revealed that the country has reserved supply contracts for 105.5 million doses to be delivered by the end of this year. They are from six companies, namely Sinovac, Sinopharm, AstraZeneca, Moderna, Johnson & Johnson and Pfizer.
In his national address, he was succinct in reiterating that Thailand must become self-reliant in vaccine security. That helps explain why Thailand is strengthening its capacity to produce local brands. At the moment, Siam Bioscience, a local authorised pharmaceutical manufacturer, is one of two dozen companies around the world licensed to produce the AstraZeneca vaccine. Local labs and Thai scientists are also working diligently to produce vaccines. If everything goes as planned, Chulalongkorn University's mRNA Covid-19 vaccine, known as ChulalongkornCov19, could be produced by December or the first quarter of next year. The human trials are moving toward Phase 2.
However, in order to have the 120-day pledge materialise, the government must tackle its two major weakest links -- mediocre public communication strategies and distribution of vaccine. After all these years, the Prayut government still needs a good team of public communicators to inculcate people's confidence in the government's vaccine security and healthcare schemes.
Strange as it may seem, today there are nearly two-dozen self so-called spokespersons of various capacity and intellect who comment or give press conferences regularly on the state of Thai public health and the availability of vaccines as well as their side effects.
Since last March, Dr. Taweesilp Visanu-­ yothin, the key spokesperson of the Centre for Covid-19 Situation Administration (CCSA) has been doing a good job in updating the virus situation without any partisanship. Then, toward the end of last year, elected politicians also wanted their share of public exposure to claim credits for the job well done in mitigating the spread of the coronavirus.
Suddenly, party politics reigned in and interfered with the dissemination of important public health related information and campaigns, especially the schedule of vaccine shipments, distribution and inoculation. The biggest spoiler has been Deputy Prime Minister and Minister of Public Health, Anutin Charnvirakul, who constantly made speculative comments without accurate information. Throughout the pandemic, he repeatedly made pompous remarks making a mockery of himself and his team.
To make a bad situation worse, several pseudo spokespersons have emerged to compete with Dr Taweesilp. These official commentators are mainly from the Public Health Ministry's various departments. Since mid-April, quite a few well-known retired doctors have also also been airing their views regularly on the virus and vaccines in a private capacity. Many of their comments have gone viral on social media and regardless of their good intentions, all the views by active and retired doctors, especially on possible side-effects, have transpired into unnecessary public anxiety, collective hysteria, contributing endlessly to the rumour mill, self-fulfilling prophecies or even conspiracy theories.
The prime minister must urgently and personally take care of the overall communication strategy on public health among ministries concerned. Harmonisation of data and information by the CCSA must fight back against fake news, rumours or even politically motivated comments.
Finally, agencies concerned must make sure that all provinces and assigned medical centres get their vaccines as required on time.
Frequently asked questions these days have been zeroed in on the murky vaccine distribution. Nobody knows why certain hospitals and medical institutions or provinces can get their vaccines much earlier. For instance, vaccine deliveries to various hospitals run by the Bangkok Metropolitan Administration (BMA) are slower than those run by the Public Health Ministry.
At the provincial level, Buri Ram and Lampang provinces are the two provinces that got all their vaccines faster than the other 75 provinces. Some political pundits have pointed out that Buri Ram -- a province with a low infection rate, is a strong political base of the Bhumjaithai Party, which controls the Ministry of Public Health. Under the Buriram Healthy Vaccine Model, residents receiving two jabs get an identification card which allows them to travel anywhere in Thailand. By Oct 1, ahead of the national timeline, Buri Ram hopes to be the first to open.
In contrast, the case of Lampang is even more intriguing, thanks to the leadership of its governor, Narongsak Osottanakorn. He is the well-known figure behind the 2018 rescue operation of "Moo Pah", the young "Wild Boar" football team trapped in a cave in Chiang Rai where he previously served. In a good way, the governor has been able to get the public engaged and educated about vaccines and side effects. As it turned out, Lampang has the highest number of vaccinated people while other provinces have not yet even started.
For Thailand to build back better, the public and the Prayut government must be on the same page on Covid protection and vaccination campaigns. Without timely and transparent information on vaccination and other anti-pandemic and economic recovery programmes, the 120-day promise could effectively end his dream of becoming the country's longest-serving prime minister after the late Gen Prem Tinsulanonda.
This opinion piece was written by ERIA's Senior Communications Advisor, Mr Kavi Chongkittavorn, and has been published in The Bangkok Post. Click here to subscribe to the monthly newsletter.
Related Articles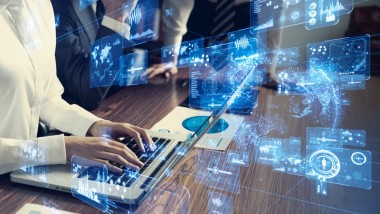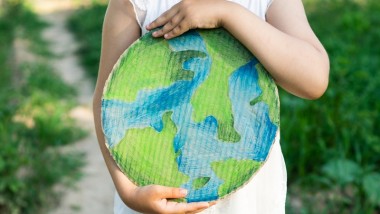 CHOOSE FILTER