Call for Proposals: The Development of MSMEs in Eastern Indonesia
Jakarta, 1 June 2021: COVID-19 has brought terrible impacts to the World's Economy. The Indonesian Economy is experiencing recession and the MSME sector was shaken during the COVID-19 pandemic, striking agricultures, food and beverage, tourism, and creative industries. A recent survey conducted by Statistics Indonesia (2020) shows that two out of three companies decided to either temporarily or permanently stop their operations, as they cannot cover the operational costs.
The Economic Research Institute for ASEAN and East Asia (ERIA) is conducting research with the aim of helping the economy back on the right track, especially the MSMEs in Eastern Indonesia. ERIA invites Top Candidates from Eastern Indonesia to conduct research concerning the development of MSMEs in Eastern Indonesia (West Nusa Tenggara, East Nusa Tenggara, North Sulawesi, Maluku, and Papua).
ERIA will choose five best proposals (one from each region) and will present IDR 100,000,000 (One Hundred Million Rupiah) for each paper. The collected papers will be published in the form of a Report Book with ISBN.
This research will become a major contribution to the policymaking to improve the economy.
Project Leaders
Lili Yan Ing, Lead Advisor Southeast Asia Region (ERIA)
Anika Widiana, Trade Specialist (ISD)
The scope of the research
Potentials that exist in the region of Eastern Indonesia, so that the MSMEs can develop, specifically in the tourism and creative industry sectors.
Problems and obstacles faced by the MSMEs that hinder growth and development.
Recommendations that can be provided to the Central Government, the Local Government, and the stakeholders to develop the MSMEs.
Proposal Guidelines
Open to university students, lecturers, and researchers in West Nusa Tenggara, East Nusa Tenggara, North Sulawesi, Maluku, and Papua. The research can be done by individuals or groups.
The proposal and the paper are written in Bahasa Indonesia.
The proposal (+- 4000 words) shall consist of the research background, research questions, research methodology, the data and the source, the expected research outcomes, and the recommendations.
Proposals and CV shall be submitted on 30 July 2021 at the latest to:
Related Articles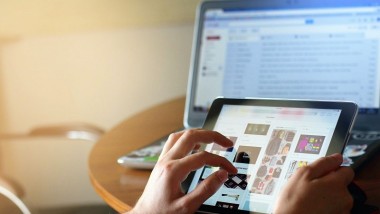 CHOOSE FILTER