Call for Nominations: ASEAN Prize 2022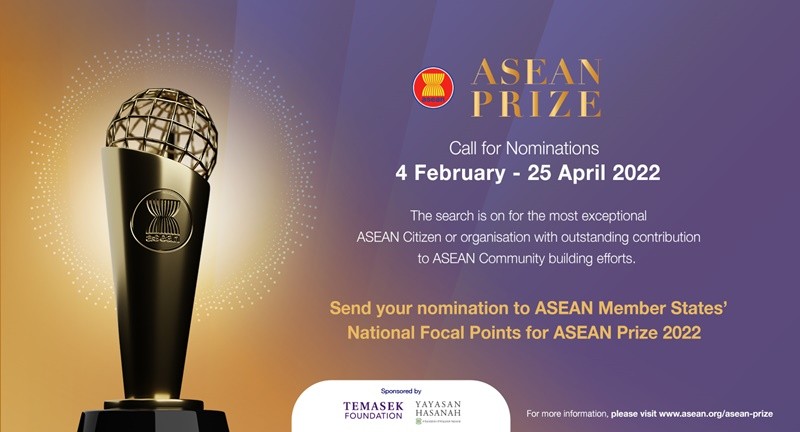 ASEAN Prize is a regional premier award to recognize the inspiring achievements of ASEAN citizens or ASEAN-based organizations with significant contribution toward ASEAN community-building efforts. The ASEAN Prize 2022 is officially open for nominations. The search for an outstanding ASEAN citizen or institution to receive this regional premier award will open until 25 April.
ASEAN Prize recognises ASEAN individuals and institutions who have made impactful differences and promoted a greater ASEAN identity towards ASEAN Community building.
Check out the eligibility and requirements before submitting your nomination to the ASEAN Prize National Focal Points in your respective country.
Learn more about the 2022 ASEAN Prize here.
ASEAN Prize 2022 - Nomination Form
CHOOSE FILTER