Brainstorm Meeting on CADP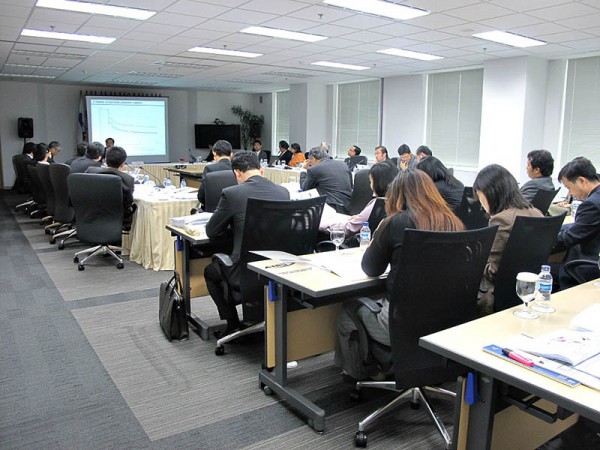 The Brainstorm Meeting on Comprehensive Asia Development Plan (CADP) was held at ERIA Annex Office on April 15, 2010. The meeting, attending some 30 participants (researchers, policy experts and academics) and led by the Secretary-General of ASEAN, Dr. Surin Pitsuwan, provided the opportunity to exchange views on the preparation of the CADP.
ASEAN and East Asia survived the shocks of financial crisis. Simultaneously it is engaged in the ASEAN Community Building process. In the coming years, ASEAN and East Asia will be the engines of growth of world economy. But therein lies the greatest challenge for this region. As ASEAN and East Asia address the challenges of the twenty-first century and manage their rise globally, ERIA Governing Board Meeting held on last October stated the necessity of maximizing industrial development in East Asia.
Following this statement, Ministers in East Asia Summit received the statement from ERIA Governing Board Meeting and in their statement they encouraged ERIA to work with the Asian Development Bank (ADB) and the ASEAN Secretariat to accelerate the completion of a "Comprehensive Asia Development Plan" in order to enhance the connectivity of the region.
CHOOSE FILTER