ASEAN Think Tanks Continue to Climb in the Ranks of Global Think Tanks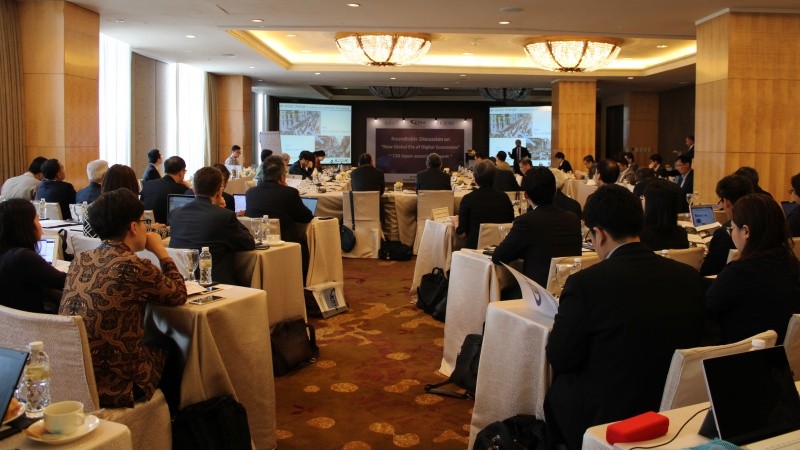 Jakarta, 29 January 2020: Jakarta-based international organization, the Economic Research Institute for ASEAN and East Asia (ERIA), was recognised among the world's leading think tanks for the 9th year in a row 2019 Global Go To Think Tank Index Report (GGTTI) conducted by the Think Tanks and Civil Societies Program (TTSCSP) at the University of Pennsylvania.
In the categories of 'Top Think Tanks in Southeast Asia and the Pacific' and 'Top International Economics Policy Think Tanks', ERIA was ranked number 11 and 13, respectively.
Members of ERIA's Research Institutes Network (RIN) ranked in the top-10 positions in 'Top Think Tanks in South and Southeast Asia and the Pacific (excluding India)'. The Singapore Institute of International Affairs (SIIA) took the top rank, while the Centre for Strategic and International Studies in Indonesia (CSIS) ranked number 4. Other RIN members from ASEAN that were included in the rankings were: Brunei Darussalam Institute of Policy & Strategic Studies (BDIPSS), Cambodian Institute for Cooperation and Peace (CICP), Institute Strategic International Studies (ISIS) Malaysia, Philippine Institute for Development Studies (PIDS), Thailand Development Research Institute (TDRI), and Central Institute for Economic Management (CIEM).
ERIA was also pleased to rank 44th globally in the category of 'Top Energy and Resources Policy Think Tanks', which marked the first time ERIA has been ranked in the category.
'This category is dedicated to the leading energy and resource policy institutions of the global community. The top think tanks in this category provide superior innovative research and strategic analysis on a wide set of issues such as: energy development, production, distribution, and various resource and energy issues significant to the global community. These think tanks excel in research, analysis and public engagement on a wide range of policy issues with the aim of advancing debate, facilitating cooperation between relevant actors, maintaining public support and funding, and improving the overall quality of life in one of the relevant countries,' said Dr James G. McGann from the Think Tanks and Civil Societies Program, The Lauder Institute University of Pennsylvania, in the 2019 GGTTI.
The annual GGTTI ranks thousands of think tanks globally across a series of categories and is organised by TTSCSP. As many as 4,000 university faculty and administrators, journalists, policymakers, think tank scholars and executives, and donors participated in the 2019 GGTTI.
ERIA is co-organising the 'Why Think Tanks Matter Forum: Southeast Asia Trade Policies in the World Economy' with Jakarta-based Centre for Indonesia Policy Studies on Friday the 31st of January to recognise the important role think tanks play in ASEAN as well as the launch of the GGTTI.
Related Articles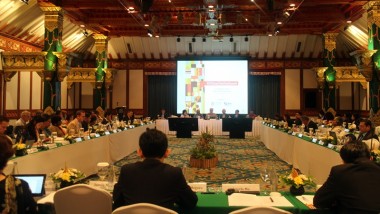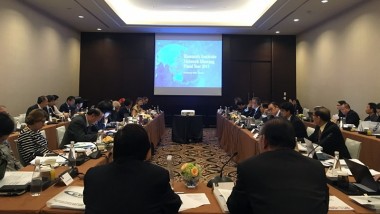 CHOOSE FILTER