ASEAN on Point: Strategies for Addressing Fake News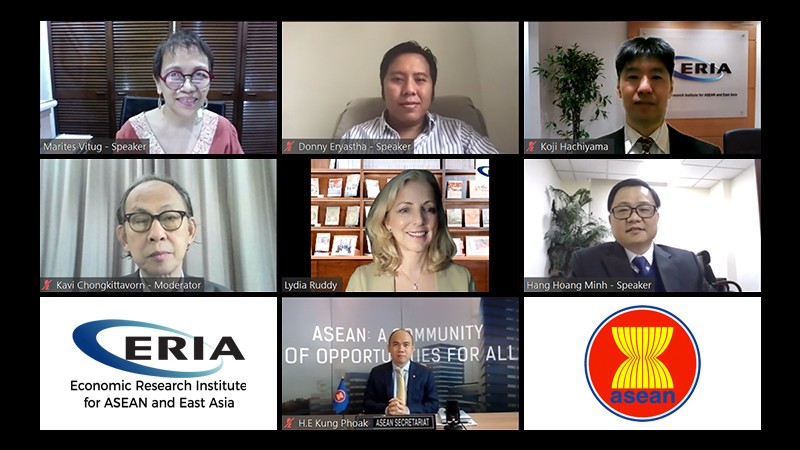 Jakarta, 20 January 2021: Over the past weeks the world has witnessed the attack on the US Congress spurred on by radical opinions shared widely on social media, often as the result of hacking. Twitter, Facebook, and a host of other platforms have taken the extraordinary measure of banning the President of the United States from using their services. The Washington Post reports that online misinformation has dropped a dramatic 73% since Trump's accounts were suspended.
All of this raises a host of critical policy issues about the role of government in regulating misinformation and fake news. How far can these regulations go when balanced against free speech? How much weight is to be given to privacy rights? What is the responsibility of the social media platforms themselves? Similarly, what is the role of traditional media? What can be done to support our populations so that they can be discerning consumers of media and information? Is it an issue of education? Fact-checking? Or something else?
ERIA and the ASEAN Secretariat co-hosted the second 'ASEAN on Point' forum to discuss these issues. Over 250 participants joined the conversation with a panel of experts:
Ms Marites Vitug, Editor-at-Large Rappler, Philippines
Mr Donny Eryastha, Director of Public Policy, ByteDance
Mr Trieu Minh Long, Director-General, Ministry of Information and Communications, Viet Nam
Moderated by Mr Kavi Chongkittavorn, ERIA Senior Communications Advisor.
Welcoming remarks were delivered by:
H.E. Kung Phoak, Deputy Secretary-General ASEAN Socio-Cultural Community
Mr Koji Hachiyama, COO of ERIA
Ms Lydia Ruddy, ERIA Director of Communications, served as Master of Ceremonies.
A complete event report will be added soon.
This event report has been covered in The Straits Times.
CHOOSE FILTER