ASEAN-East Asia Symposium on Trade and Investment in Digital Economic Era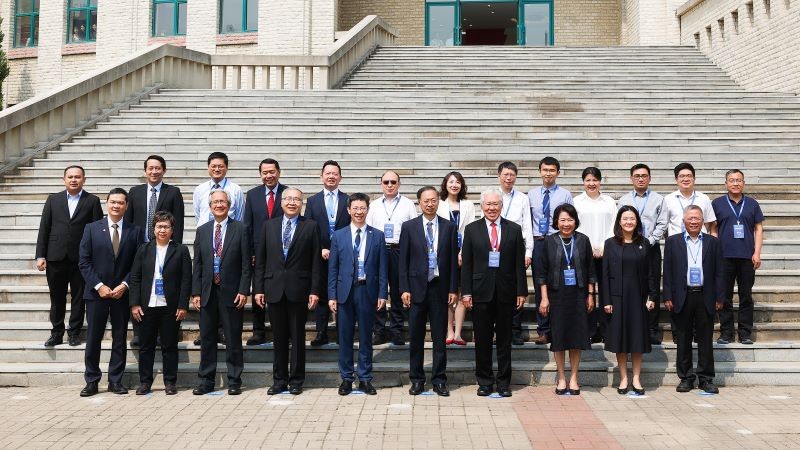 Shenyang, 14 June 2023: Liaoning University and ERIA jointly organized a high-end international symposium themed Improving ASEAN – East Asia Trade and Investment in Digital Economic Era. The symposium was held in a hybrid format, with excellent panellists in attendance at China's Jonathan KS Choi Hall of Liaoning University, Shenyang.
The symposium was opened by Prof Miaojie Yu President of Liaoning University, who spoke of the importance of digital technology for future growth, particularly ASEAN and East Asia. Opening remarks were also given by Prof Pan Yishan, Professor and Secretary of the Communist Party of China (CPC), Liaoning University Committee; Dr Le Quang Lan, Director of Market Integration Directorate of the ASEAN Secretariat; and Chen Jian, former Vice Minister of the Ministry of Commerce of the People's Republic of China.
Dr Aladdin Rillo, ERIA's Senior Economic Advisor and former Deputy Secretary General of ASEAN, chaired the first session of a policy discussion on the Asia Epicentrum of Growth. He said Asia would blossom as the main source of growth in the global economy, to the extent that the region's economic growth can be sustained.
Enggartiasto Lukita, Indonesia's Minister of Trade from 2016 to 2019, was the first speaker of the session, and spoke of how Indonesia played a key role in the adoption of milestone agreements in ASEAN: the ASEAN Free Trade Area (AFTA), the ASEAN Vision, the ASEAN Economic Community and the ASEAN Connectivity Masterplan. He said a major development to observe to adjust and adapt to the new reality was disruptions of global value chains which increase the advancement of digital technology, but are also difficult to predict in the future, and this applies not only to ASEAN but also to good relations between ASEAN and China.
The second speaker, Ambassador Zhang Xiangshen, China's Deputy Minister of Commerce 2021-2021, said that in the era of digital technology, the world needs not only IT infrastructure but also other critical elements, such as data privacy, regulatory frameworks, and digital skills.
Prof Mari Elka Pangestu, former World Bank Managing Director of Development Policy and Partnership (2020-2023), was the third speaker. She looked at the big picture role of institutions and policies to enhance Asia as the epicentrum of growth, highlighting three main challenges: decoupling of the US and China, the subset of countries, and the ageing population. She said Asia should continue to move forward with trade and investment, improving agreements to take into account digital, environmental, and other challenges.
Prof Zhu Xian, Vice Chairman and Secretary General of the International Financial Forum (IFF), followed with his presentation, focusing on economic fragmentation and how globalization faces new challenges. Globalization and technological development will cause free reallocation of resources globally, and have low costs and active labour forces.
Prof Yu Miaojie closed the session, focusing on Chinese economic development with high-quality growth. China is the most important zone of the global economy, and there are six main reasons why it has high-quality growth: product quality, export value added, firm's total factors of production (TFP), the domestic industrial supply chain, the industrial cluster and regional agglomeration, and economic structural transformation.
The second session, which was chaired by Prof Sherry Tao Kong, Professor of the Institute of Digital Finance of Peking University, began with a presentation by Prof Yao Shujie, Vice Chairman of the Academic Committee of Liaoning University. He spoke of how China and ASEAN are top trading partners with each other, and cooperation between the two will continue to enhance their trade over time. In 2019, ASEAN surpassed the US as China's second-largest trading partner behind the EU. The Regional Comprehensive Economic Partnership (RCEP) is crucial, and new digital technologies are beneficial for expanding bilateral trade. It is important to note that digital infrastructure significantly contributes to ASEAN trade with China, the global digital leader.
The session was continued by Dr Lili Yan Ing, ERIA's Lead Advisor for the Southeast Asia Region, who spoke of the development of the ASEAN Digital Community 2045. Digital transformation reduces the costs of sharing information and leads to unprecedented changes in what and how we trade, Dr Ing said, highlighting how ASEAN acknowledged the urgency of digital transformation and is establishing the ASEAN digital community 2045. ASEAN faces key challenges in digital transformation and digital trade, such as privacy, cyber security, competition, and the digital divide. ASEAN decided to build a framework after realizing how crucial it is for the region's digital economy to grow. All can contribute toward making the ASEAN Digital Community by 2045, which is based on four pillars: value added, governance, digital connectivity, and digital inclusivity.
The session ended with a presentation by Prof Ma Xiangjun, Vice Dean of the Institute of Economic Research of Liaoning University, on the risk shifting, IP relocation and profit shifting of Chinese multinational enterprises. Considering both tax haven and non-tax haven outward foreign direct investment (OFDI) destinations, she used 2000-2013 firm-level data to empirically study the risk-shifting and profit-shifting behaviour of Chinese multinational enterprises (MNEs). Her research found MNEs shift profits to low tax rate countries through risk shifting. When the tax rate differential of China and the OFDI destination increases, less profit or risk remains with the Chinese parent.
The last session was chaired by Dr Fauziah Zen, ERIA's Senior Economist, and discussed how digital infrastructure leads to digital connectivity differences. Dr Zen said the digital divide could cause some groups to gain with digitalization, while others were struggling to catch up. The session was opened by Prof Kong on small and medium-sized enterprises (SMEs) in China during the pandemic. Micro, small and medium-sized enterprises (MSMEs) are the lifeline of the Chinese economy, contributing more than 50% of tax revenue, 60% of GDP, 70% of innovation, 80% of urban employment, and 90% of enterprises. MSMEs serve as the social stabiliser, meaning that without them, social and economic stability cannot be achieved. Prof Kong spoke of how MSMEs move forward in a fluctuating way and were heavily affected by the COVID-19 pandemic, and that weak market demand and escalating costs were two pain spots throughout the pandemic. A greater degree of digitalization over time also pushes business players, MSMEs in particular, to go digital. Online borrowing from financial institutions is also one of the top financing channels in China, so MSMEs need sustainable policy measures.
The second speaker in the session, Prof Huang Yi, Professor of Finance of Fudan University, discussed the digital economy and fintech. Prof Yi noted China is experiencing digitalized economic development, and innovation may come from the final products. Fintech adoption of payment systems generates modern finance, and now every country has a fast payment system, ranging from credit cards to QR codes. Digital finance helps SMEs to grow through fintech lending to MSMEs, as 40% of MSMEs are financially constrained. This growth is huge for fintech and digital finance credit.
The symposium ended with a panel discussion with all speakers, led by Dr Zen. The Liaoning University students were very excited about this session, as it discussed topics raised by them, such as the importance of digital technology and e-commerce innovation for MSMEs, how to address the digital divide in China and ASEAN, and the impact of US-China geopolitical tensions on ASEAN and China.
Image Gallery
Related Articles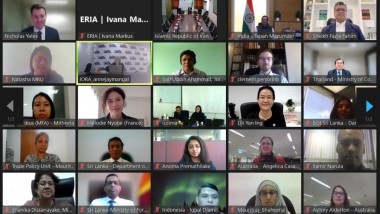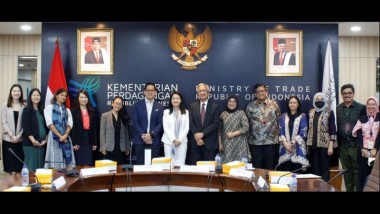 CHOOSE FILTER