ASEAN Connectivity Symposium: the Need to Step Up Efforts to Facilitate the Mobilization of Resources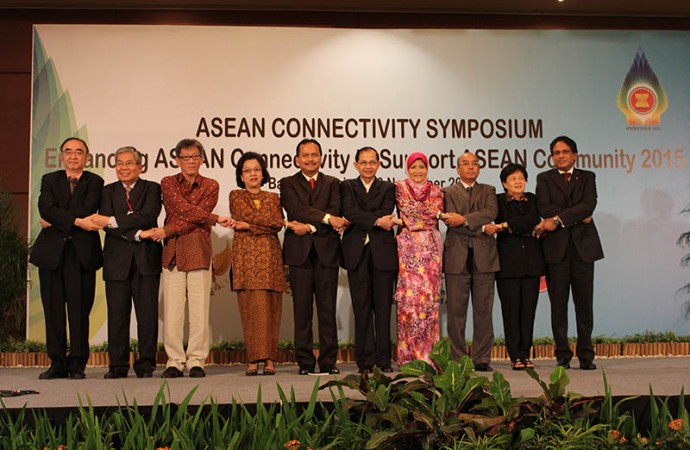 The Symposium on "Enhancing ASEAN Connectivity to Support ASEAN Community 2015" has been successfully conducted on 8-9 November 2011 in Nusa Dua - Bali.
It was participated by around 200 government officials, researchers and the private sector from ASEAN and Dialogue Partner countries such as European Union, United States, Japan, Australia, Canada, China and Korea. Organizers of the Symposium are the Government of Indonesia (Ministry of Foreign Affairs), ASEAN Secretariat and Economic Research Institute for ASEAN and East Asia (ERIA).
The Symposium provides a platform that brought together diverse groups of stakeholders, and informed participants to exchange information, lessons learnt, on the progress of implementing the Master Plan on ASEAN Connectivity, and develop networking among the participants on connectivity.
ASEAN Connectivity Symposium is Successfully Conducted Highlighting the Need to Step Up Efforts to Facilitate the Mobilization of Resources.pdf
CHOOSE FILTER