Article - Asia-Pacific Summit Ends on Note of U.S.-Driven Economic Nationalism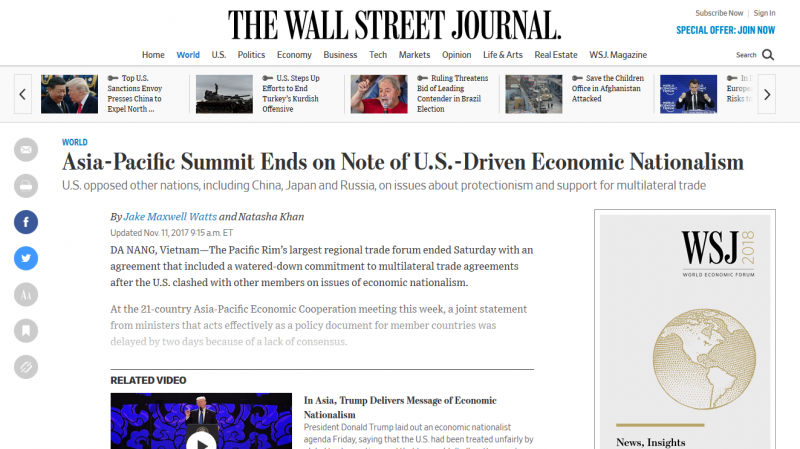 Note: This article was originally published in The Wall Street Journal on 11 November 2017. ERIA's SChief Economist, Fukunari Kimura, was featured.
The Pacific Rim's largest regional trade forum ended Saturday with an agreement that included a watered-down commitment to multilateral trade agreements after the U.S. clashed with other members on issues of economic nationalism. (Read the full article by using the link above).
CHOOSE FILTER