Article - Asean must contribute to common good, forum told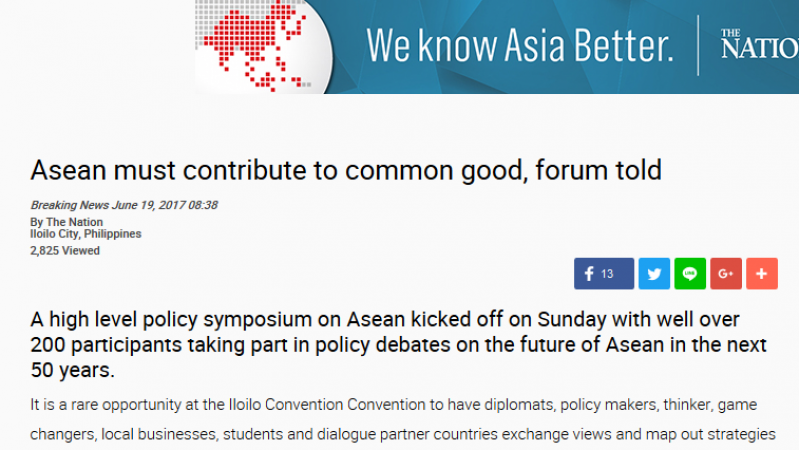 Note: This article was originally published in The Nation on 19 June 2017. ERIA's President, Prof Hidetoshi Nishimura, was featured in the news.
A high level policy symposium on Asean kicked off on Sunday with well over 200 participants taking part in policy debates on the future of Asean in the next 50 years. (Read the full article by using the link above).
CHOOSE FILTER