Article - Asean meetings to boost PH trade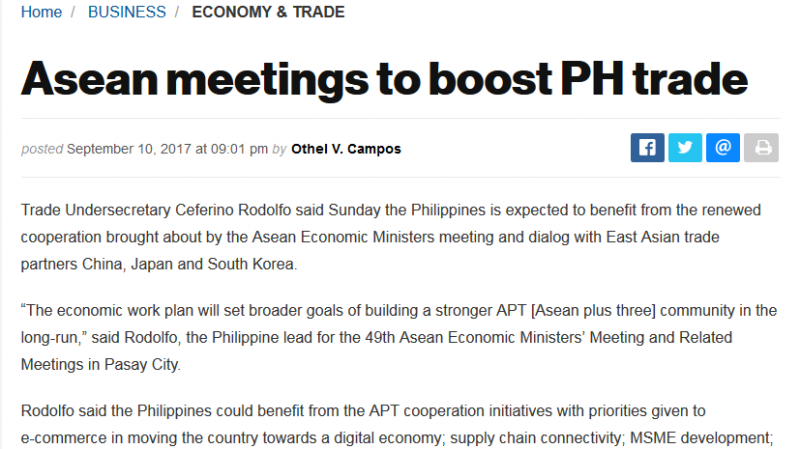 Note: This article was originally published in The Manila Standard on 10 September 2017. ERIA was mentioned.
Trade Undersecretary Ceferino Rodolfo said Sunday the Philippines is expected to benefit from the renewed cooperation brought about by the Asean Economic Ministers meeting and dialog with East Asian trade partners China, Japan and South Korea. (Read the full article by using the link above).
CHOOSE FILTER