Article - ASEAN, Canada agree to enhance role of SMEs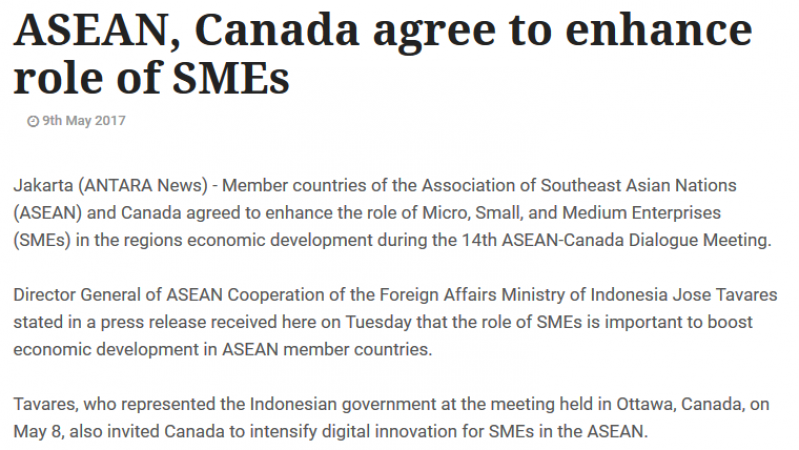 Note: This article was originally published in the Antara News on 9 May 2017. ERIA's Research was featured in the news.
Jakarta (ANTARA News) - Member countries of the Association of Southeast Asian Nations (ASEAN) and Canada agreed to enhance the role of Micro, Small, and Medium Enterprises (SMEs) in the regions economic development during the 14th ASEAN-Canada Dialogue Meeting. (Read the full article by using the link above).
CHOOSE FILTER