APEC Growth Strategy High-Level Policy Round Table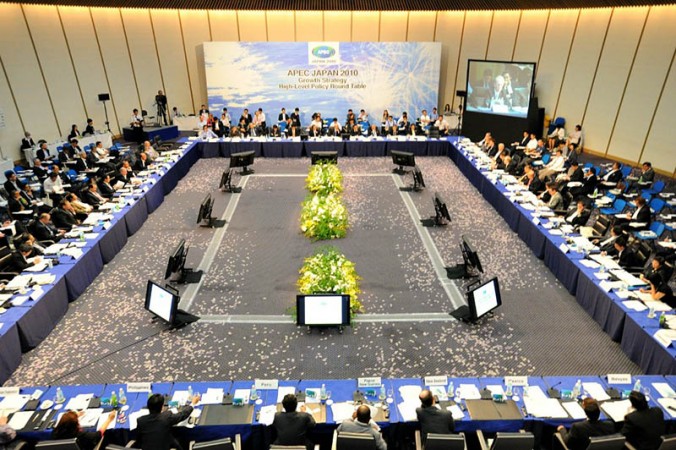 The High-Level Policy Round Table was held in Beppu, Japan, from 7 to 8 August, 2010 under the chairmanship of H.E. Mr. Masayuki Naoshima, Minister of Economy, Trade and Industry of Japan and H.E. Mr. Satoshi Arai, Minister of State for National Policy and Minister of State for Economic and Fiscal Policy, Japan.
All participating APEC economies' heads of the delegations including ministerial level officials, welcomed especially the participation of the following individuals: President of Asian Development Bank; Executive Director of International Energy Agency; Chairperson of the Governing Board, Economic Research Institute for ASEAN and East Asia (ERIA); and Vice President, East Asia and Pacific of the World Bank. Dr. Dinh Van An attended as Chairperson of ERIA and gave a presentation entitled "SMEs' assistance and worker skill upgrading: solution for inclusive growth" at Session 4: INCLUSIVE GROWTH.
The participants discussed the envisioned long-term comprehensive strategy and developed a shared understanding on the direction of the Growth Strategy based on discussions among participants from business community and academia, as well as government. ]
Picture1: Dr. Dinh Van An, Chairperson of ERIA Governing Board
Picture2: Left: Dr. Peter Drysdale, Professor Emeritus, Crawford School of Ecnomics & Government, Australia (Member of ERIA Academic Advisory Council)
Center : Prof. Gary Richard Hawke, Professor Emeritus, Victoria University of Wellington, New Zealand (Member of ERIA Academic Advisory Council)
Right: Dr. Hank Lim Giok-Hay, Senior Research Fellow, Singapore Institute of International Affairs (Chairman of ERIA Academic Advisory Council)
CHOOSE FILTER