Advancing ASEAN-India Partnership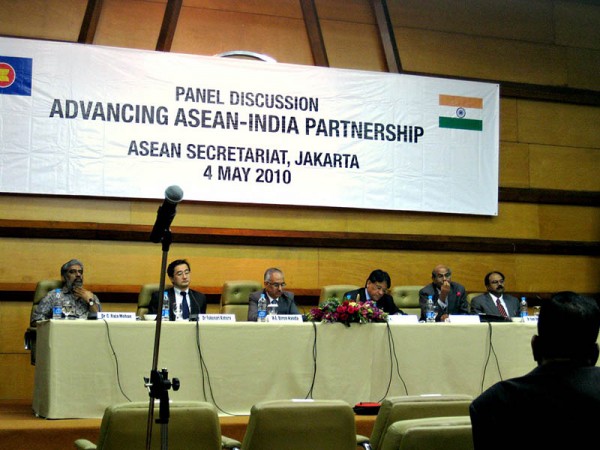 Panel discussion on "Advancing ASEAN-India Partnership" was held at the ASEAN Secretariat on 4th May 2010. Some researchers from ERIA were invited.
Dr. Fukunari Kimura, Chief Economist of ERIA, made a presentation entitled "Comprehensive Asia development Plan (CADP) : Extension to ASEAN-India Connectivity". CADP will provide a grand spatial design of economic infrastructure and industrial placement, applying a novel analytical approach based on the fragmentation theory and new economic geography, in order to pursue both "deepening economic integration" and "narrowing development gaps" at the same time. Specify three sub-regions, Mekong and beyond, IMT (Indonesia Malaysia Thailand) + Sub-region, and BIMP (Brunei, Indonesia, Malaysia, Philippine) + Sub-region, which include multiple industrial corridors connecting countries/regions at different development stages in order to effectively utilize economic dynamism.
He highlighted the Mekong India Economic Corridor Project which will integrate four Greater Mekong Countries with India through its east coast. Panelists stressed the importance of India's stake in ASEAN during the discussion. India is one of the pillars supporting the future of East Asia.
CHOOSE FILTER