4IR Programme to Reinvigorate Professionals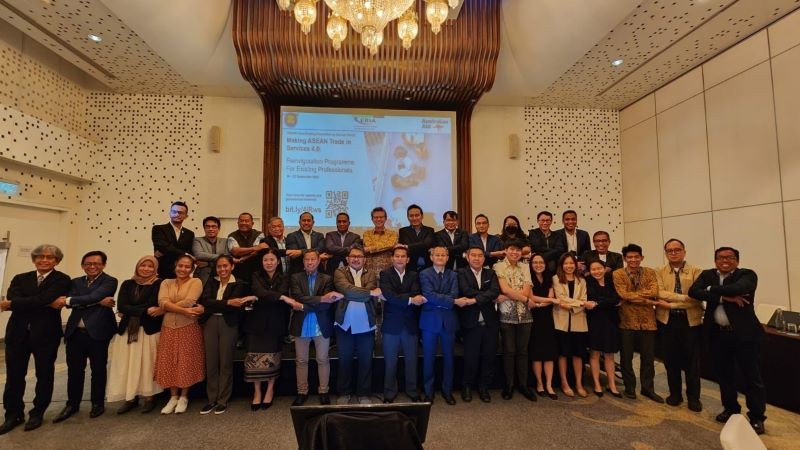 Jakarta, 19–23 September 2023: A training programme for professionals to broaden their perspective of how the world changes with Fourth Industrial Revolution (4IR) applications was the focus of a virtual and in-person programme convened on 19–23 September 2022 in Jakarta, Indonesia.
Developed by the Policy Design Department and Capacity Building Programme of the Economic Research Institute for ASEAN and East Asia (ERIA) in support of the ASEAN Coordinating Committee on Services (CCS), the programme recognises the emergence of 4IR in manufacturing and services and its impact on regional trade dynamics. The programme responds to the urgent need to help regional professionals integrate 4IR into the way they supply their services.
The programme covered the fundamentals and application of 4IR, big data analytics, and artificial intelligence, and included discussions on how to implement 4IR in business and organisations. The programme trainers are experts from the , Malaysia, Ministry of Trade and Industry of Singapore, Enterprise Development, and ASEAN Member States.
Mr Koji Hachiyama, ERIA's Chief Operating Officer, and Ms Basaria Tiara Desika Lumbagaol, Director of Trade in Services Negotiation, The Directorate-General of International Trade Negotiation of the Ministry of Trade of Indonesia, opened the session. The in-person participants came from Cambodia, Indonesia, Lao People's Democratic Republic, Malaysia, the Philippines, Singapore, and Timor-Leste. The online participants came from Brunei Darussalam, Myanmar, Thailand, and Viet Nam. Mr Jeremy Gross, ERIA's Director of the Capacity Building Programme, delivered the closing remarks. Ms Amelia Litania, ERIA's Programme Officer, served as host. The event was supported by the Australian Government.
Related Articles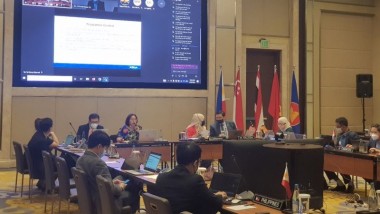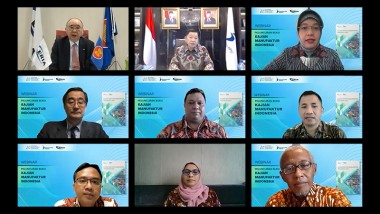 CHOOSE FILTER