43rd ASEAN Economic Ministers Meeting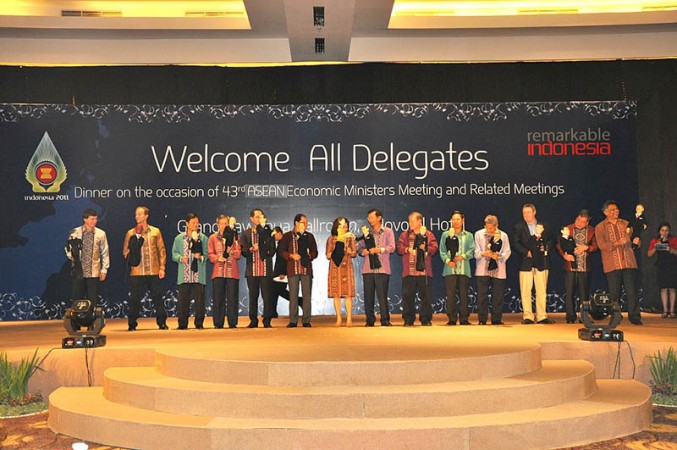 Mr. Hidetoshi Nishimura, Executive Director of ERIA, some ERIA delegates attended 43rd ASEAN Economic Ministers Meeting which was held on 11 August 2011 in Manado, Indonesia.
Mr. Nishimura reported its work of AEC Scorecard Phase II and AEC Midterm Review.
Dr. Mari Pangestu, the Chairperson for the meeting and the Minister of Trade of Indonesia, appreciated ERIA's works in both AEC Scorecard and MTR.
Dr. Mari also mentioned FTA Stocktaking reports as useful inputs to the HLTF discussion on regional architecture. The report was noted and appreciated by the Ministers.
On the same day, ERIA was invited the Seminar on Master Plan on ASEAN Connectivity (MPAC). It was organized by the Ministry of Foreign Affairs of Indonesia.
The theme of the Seminar is "Enhancing ASEAN Connectivity to Support ASEAN Community 2015" and officially opened by Dr. Sinyo Harry Sarundajang, the Governor of North Sulawesi. Dr. Lim Hong Hin, Researcher of ERIA, made a presentation on MPAC. (photo 2)
CHOOSE FILTER