2nd Academic Advisory Council (AAC) Meeting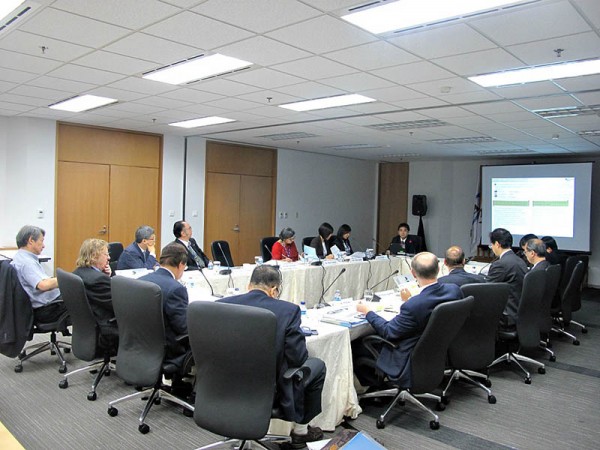 The 2nd ERIA Academic Advisory Council (AAC) Meeting took place on May 25, 2010 at ERIA Annex Office. 7 AAC members and officials and researchers from ERIA attended the meeting.
The meeting was chaired by Dr. Hank Lim Giok Hay. Mr. Hidetoshi Nishimura, Executive Director, ERIA, delivered opening remarks and shared the sad news on the sudden passing of Dr. Hadi Soesastro, Chairperson of the AAC. He noted that this was a sad loss for both the academic world as well as ERIA. Mr. Nishimura gave a brief overview of ERIA's progress, saying, " in order to meet the needs and expectations from the national leaders we must improve our quality of work. The role of the AAC in providing quality control function by examining ERIA's research works and providing recommendations is extremely important."
Mr. Daiki Kasugahara, General Manager, ERIA, presented an overview of the recent activities of ERIA which have been vastly expanding. In describing ERIA's growth, he made a particular mention of the contributions received from the three member countries, namely New Zealand, India and Australia.
CHOOSE FILTER