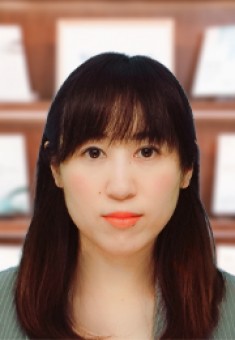 Yoshie Hirose
Director of Healthcare Services
Two years of clinical experience as a resident physician in a public hospital.
Eleven years of policy coordination as a medical officer in the Government of Japan, mainly responsible for national health insurance reimbursement, long-term healthcare system and other public health-related subjects at the Health Ministry.
Two years of corporate political activity management at international pharmaceutical companies to secure access to novel medicines.
From February 2022 engaging in problem-solving with multisectoral partnerships in the Healthcare industry.
Education
Sep 2020 - Aug 2021

Executive Master of Business Administration
Hitotsubashi University Business School, School of International Corporate Strategy

Apr 2000 - Mar 2006

Bachelor of Medicine
University of Occupational and Environmental Health Japan
Experience
Feb 2022 – present

Director of Healthcare Services, Healthcare Unit
Economic Research Institute ASEAN and East Asia

Jan 2021 – Jan 2022

Department Manager, Government Affairs, Government Affairs & Market Access
GlaxoSmithKline K.K

Jan 2020 - Dec 2020


May 2019 - Dec 2019

Manager, Policy Intelligence Department, Integrated Market Access Division

Manager, Patient Engagement & Advocacy Group, Medical Frontier Department, Medical Affairs Division
Janssen Pharmaceutical K.K.

Aug 2018 - Apr 2019


Apr 2018 - Jul 2018


Sep 2015 - Mar 2018

Mar 2015 - Aug 2015

Oct 2014 - Feb 2015

Apr 2013 - Sep 2014

Apr 2012 - Mar 2013


Aug 2011 - Mar 2012

Apr 2010 - Jul 2011

Apr 2008 - Mar 2010

Director, Office for Promotion of Medical Expenses Rationalization


Director, Office for Improvement of Health Insurer's Information Systems

Deputy Director, Medical Economics Division

Short-term Overseas Researcher

Deputy Director, Office of Counselor for Radiation Health Management

Deputy Director, Office for Transplantation Medicine

Deputy Director, Office of Counselor for Radiation Health Management

Deputy Director, Office for Medical Safety

Chief, Occupational Health Division

Chief, Division of the Health for the Elderly
Ministry of Health, Labour, and Welfare Japan

Apr 2006 - Mar 2008

Resident
Yokohama City Minato Red Cross Hospital
Recent Publications
ドイツの疾病金庫による職域健康管理の状況と予防法の成立, Occupational Health Journal, Nov. 2015 (available in Japanese)
Gelingt Global Health leadership?, BKK Magazine, Dec. 2015 (available in German)

地域移行機能強化病棟を活用した精神科病院の構造改革, Journal of Public Health Practice, Nov. 2016 (available in Japanese)