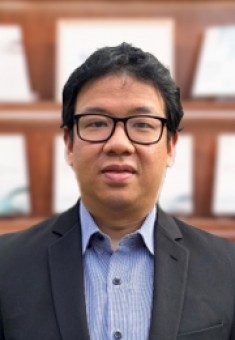 David Christian
Research Associate
David Christian has joined ERIA since July 2020. He holds a Bachelor degree in Economics from Universitas Indonesia in 2013 and a Master's degree in Economics from Duke University in 2020. He is currently working together with ERIA economists in studying the trade finance issues for SMEs in East Asia & Pacific, the labor market implication of artificial intelligence, and the role of education in labor market transitions and productivity, among other things.
Prior to joining ERIA, he worked as a Research Assistant in the Department of Economics at Centre for Strategic and International Studies (CSIS) Indonesia from 2014 to 2018. He participated in several research and policy engagement projects on issues of international trade, regional economic integration, business climate, competition policy, and regulatory reform.
Research Interests
Economic growth & productivity
International trade & economic integration
Labor economics
Industrial organization
Education
2020

Master of Arts in Economics
Duke University

2013

Bachelor of Science in Economics
Universitas Indonesia
Experience
2014-2018

Research Assistant
Department of Economics Center for Strategic and International Studies (CSIS) Indonesia

2013

Data Enumerator
World Bank Office Jakarta
Recent Publications
Aswicahyono, H., D.Christian and A. Fauri (2018), A Case of the Automotive Industry in Indonesia, in Gross, Jeremy and P.S.Intal, Jr.(eds.), Reducing Unnecessary Regulatory Burdens in ASEAN: Country Studies, Jakarta: ERIA, pp.144-175.
Damuri, Y., H. Aswicahyono, and D. Christian (2018), Innovation Policy in Indonesia, in Ambashi, Masahito (ed.), Innovation Policy in ASEAN, Jakarta: ERIA, pp.96-127.