Database and Programmes
Back
Government Officials Participate in Study on Distributional Effects of Disaster and Food Security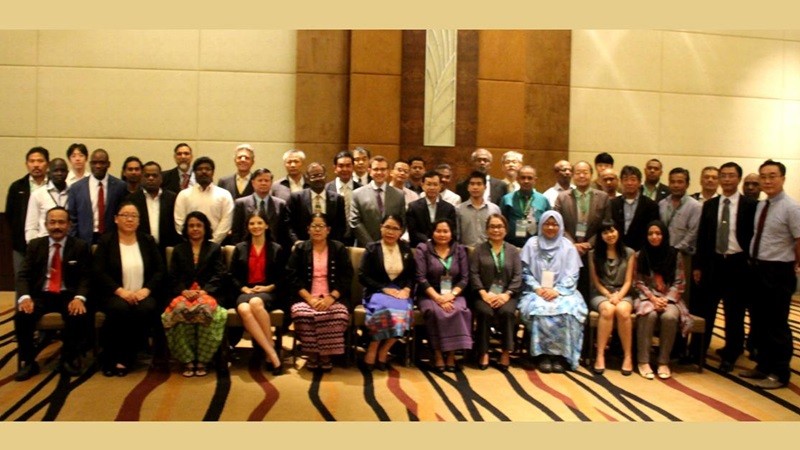 In a region prone to natural disasters and where the potential impact of climate change on agriculture is high, governments are starting to pay serious attention to the issue of future food security.
Responding to these challenges, ERIA has initiated a study,'Distributional Effects of Disasters and Climate Change on Food Security in ASEAN'. The objective is to understand the effects disasters and climate change will have on food security for nations in the region, and identify actions needed to be taken by policy makers to mitigate the risks by adjusting key planning instruments and developing other adaptive measures. ERIA's study is being led by ERIA Senior Economist, Dr Venkatachalam Anbumohzhi.
At the technical workshop for this study held in Putrajaya, Malaysia, on 17 July, 11 papers were presented on various topics held around three themes:
Estimation of the overall damage and losses on food production and distribution due to disasters and climate change
Identification and assessment of strategies for resilience and food security
Necessary conditions for developing adaptable road maps
The technical papers for the study are being written by academics and senior officials from international organisations in the region. As it is critical to ensure government officials are fully aware and engaged in discussions on these issue, through ERIA's Capacity Building Programme, officials from Cambodia, India, Indonesia, Lao PDR, Malaysia, Myanmar and Viet Nam also participated. In addition to acting as discussants for each paper presented, their contributions to the discussions allowed for a rich mix of academic, practical and policy oriented approaches to the study.
Also participating in the event were representatives from the UN Centre for Alleviation of Poverty through Sustainable Agriculture (CAPSA) and the Malaysian Agricultural Research and Development Institute (MARDI). The ERIA workshop is being held back to back with one organised by MARDI and CAPSA on agricultural resilience to support peer learning.
Related Articles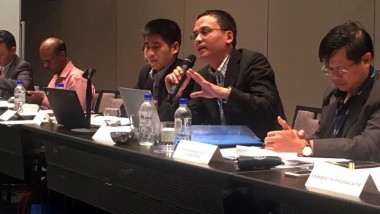 CHOOSE FILTER