Advisors to the President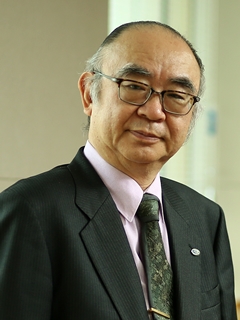 Prof Hidetoshi Nishimura
Supreme Advisor to the President of ERIA
Prof Hidetoshi Nishimura led the Economic Research Institute for ASEAN and East Asia (ERIA) since 2008 to the end of June 2023. He was the Executive Director from 2008 to 2015, then the title of his position was changed to President from 2015 onwards.
Prof Nishimura's career started in 1976 when he joined Japan's Ministry of International Trade and Industry after he graduated from the University of Tokyo with a degree in law. Shortly after he joined the Ministry, he went back to school and received a Master of Arts degree from Yale University in 1982. His master's degree opened the way to work on European issues and trade matters for the Japanese government.
Throughout his career, Prof Nishimura has assumed numerous positions, including Representative of the Asia-Pacific Region of the Japan Overseas Development Corporation, Director of the Southeast Asia and Pacific Division of the Trade Policy Bureau, Vice Governor for International Affairs of Ehime Prefecture, Director-General of the Business Support Department of the Small and Medium Enterprise Agency, Executive Managing Director of the Japan-China Economic Association, and President of the Japan-China Northeast Development Association.
He was a visiting professor at several universities, namely Waseda University and Darma Persada University. He was a Fellow of Meiji Institute for Global Affairs, Meiji University. Prof Nishimura has a passion for haiku, the Japanese short-form poetry, which he writes in his free time. He is also passionate about antique Chinese and East Asian ceramics.

Professor Shujiro Urata
Senior Research Advisor to the President of ERIA
Shujiro Urata received his PhD in Economics from Standford University in 1978. Before joining ERIA as a senior research advisor, he was affiliated with Waseda University wherein he served as professor since 1988. His focus of research is in international and development economics.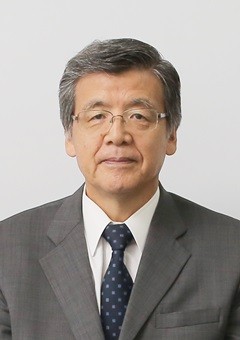 Mr Shigeru Kimura
Special Advisor on Energy Affairs
Shigeru Kimura graduated from the Faculty of Computer and Information Sciences, Hosei University in 1973. After graduation, he started working for Century Research Center Co. (CRC), one of Japanese think tanks and became manager of Economic Group, Research Institute of CRC in 1988. He joined the Energy Data and Modelling Center (EDMC), the Institute of Energy Economics, Japan (IEEJ) as head of Statistics Information Office in 1993 and became Senior Research Fellow in 2005. He has been engaged in preparation of energy statistics in APEC region as coordinator and energy modeling work applying econometric and input-output approaches for a long time. Using these expertises, he has been conducting capacity building on energy statistics and energy outlook modeling in Association of South East Asian Nations (ASEAN) region for more than 10 years. He has been also in charge as leader of Working Group for Preparation of Energy Outlook and Analysis of Energy Saving Potential in East Asia, Economic Research Institute for ASEAN and East Asia (ERIA) from 2007. From August 2013, he has been in charge of Special Adviser to Executive Director on Energy Affairs of ERIA additionally. He retired IEEJ in September 2015 and moved to ERIA completely keeping same position.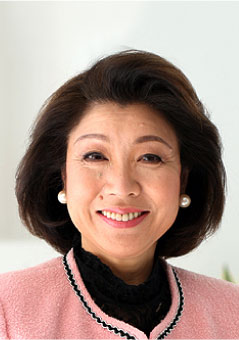 Professor Akiko Yamanaka
Special Advisor to the President, Economic Research Institute for ASEAN and East Asia(ERIA), Former Vice Minister for Foreign Affairs and Special Ambassador for Peacebuilding, Japan
Professor Akiko Yamanaka has been active in both academia and the political arena. As an academic, she has been a By-fellow of Churchill College, Cambridge University and a visiting professor at the Graduate School of Hokkaido University, as well as at the United Nations University. Currently she serves as a Senior Diplomatic Fellow at the Cambridge Central Asia Forum serves and as a visiting professor at Tenjin Foreign Studies University. She has also been a Senior Visiting Researcher at St. Antony's College, Oxford University and at the Center for Strategic and International Studies in the United States. In the political arena, she has served as the Member of the House of Representatives of Japan as well as Vice-Minister for Foreign Affairs, Director of the Committee of Foreign Affairs, and Director General of the Women's Bureau of Liberal Democratic Party. Her areas of expertise include International Peacebuilding and Preventive State Theory, International Negotiation and Strategic Studies, and Intercultural Studies. On these and other subjects, she has written and lectured extensively. She has published many books including 'Think, or Sink: Preventive State Theory', 'Toward the Future: Human Security', 'From the Window of Oxford', and others. She was awarded the OISCA prize for 'Contribution to Asia' and International Soroptimist Japan's Sen Kyoko prize for her contributions to international understanding. She is currently working on Human Development for Peacebuilding, and on Human Security, especially water security, food security and energy security as well as on Natural and Human Induced Disaster Prevention and Mitigation.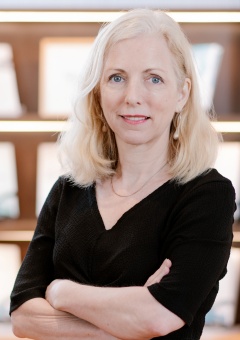 Lydia Ruddy
Director of Communications and Special Advisor to the President on US-ASEAN Affairs
Lydia Ruddy is the Director of Communications and Special Advisor to the President on US-ASEAN Affairs for the Economic Research Institute for ASEAN and East Asia (ERIA). With over 20 years of professional experience, she has worked at the nexus of the public and private sectors focused on international relations, public affairs, development, and investment. Since coming to Indonesia on a Fulbright over 15 years ago, she has advised businesses and organisations on strategic planning, sustainability, and policy issues. Clients and employers have included USAID, ADB, the Indonesian Chamber of Commerce (KADIN Indonesia), AMCHAM, The Asia Foundation, private equity firms, and business advisory consultants. Before coming to Indonesia, Ms Ruddy's career focused on legal practice, real-estate development and land conservation on the West Coast of the United States. She has a JD from Georgetown University and a Masters in Urban Planning from the University of Washington. She currently serves on the boards of the American Chamber of Commerce in Indonesia and AMINEF (Fulbright Indonesia).