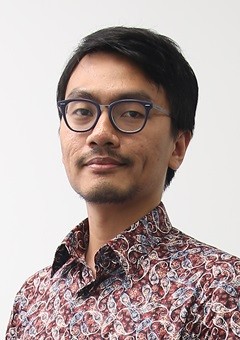 Muhammad Rizqy Anandhika
Research Associate
Muhammad Rizqy Anandhika's current research projects include database development for NTMs in East Asia, the analysis of NTMs, and the history of the foundation of ASEAN Free Trade Area as part of ERIA's ASEAN@50 Project. He was intensively involved in the development of a database for Non-Tariff Measures (NTMs) in ASEAN, in cooperation with United Nations Conference on Trade and Development (UNCTAD); Trade in Value Added Project; and Maritime Connectivity Project in cooperation with Institute for Economic and Social Research, Faculty of Economics and Business, University of Indonesia (LPEM FEBUI). He helped developed a position paper of Indonesia-EU Comprehensive Economic Partnership Agreement (CEPA) negotiations.
Research Interests
International Trade;
Non-Tariff Measures; and
Labour and Productivity
Education
2013

Master of International and Development Economics
The Australian National University

2012

Master of Economics
University of Indonesia

2010

B.E. in Civil Engineering
Bandung Institute of Technology
Experience
2013

Economist
Advancing Indonesia's Civil Society in Trade and Investment Project
European Union - Employer Association of Indonesia (APINDO)
Recent Publications
Ing, LY, Cadot, O, Anandhika, M R, & Urata, S, (2016), 'NTM in ASEAN: A Simple Proposal'. In L Y Ing & S F de Cordoba (Eds.), Non-Tariff Measures in ASEAN. Jakarta: Economic Research Institute for ASEAN and East Asia.
Anandhika, MR & Laksono, R (2014), 'Labor Movement from Low to High Productivity Sectors: Evidence from Indonesia's Provincial Data', APINDO Policy Series, 2(1).
Indonesian Employer Association 2014, Roadmap Perekonomian: Penciptaan Tiga Juta Lapangan Kerja Berkualitas per Tahun [Economic Roadmap: three million quality employment creation per annum].
Indonesian Employer Association 2014, APINDO Position Paper on Indonesia-European Union Comprehensve Economic Partnership Agreement. Jakarta: APINDO.