Advisors to the President and the President's Office
The President's Office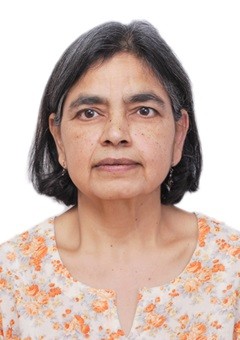 Ms Anita Prakash
Senior Policy Advisor for International Economic Cooperation
Anita Prakash is Senior Policy Advisor (International Economic Cooperation) in the Office of President of Economic Research Institute for ASEAN and East Asia (ERIA), Jakarta, Indonesia.
Her Key role at ERIA is policy research and policy development for leaders and senior officials of ASEAN, East Asia and Oceania, Europe, and Africa. Her policy research covers international trade, multilateral governance, and international relations with a special focus on trade and investment, regional value chains, and connectivity in Southeast Asia, East Asia, and between Asia-Europe and Asia-Africa. Her current research focus is on economic architecture and supply chains in the Indo-Pacific.
She provides policy and research support for bilateral and multilateral processes between ASEAN and its Dialogue Partners, the Trade Ministers meetings in ASEAN, the East Asia Summit, the Asia-Europe Meeting, and the T 20 and Sherpa process in G20.
Prior to her work at ERIA, she served as Director in the Government of India in the Department of Commerce and NITI Aayog. She was a Visiting Research Associate at the Graduate Institute, Geneva from 2016 to 2019. She writes extensively on international cooperation for development and connectivity in Indo-Pacific. Important works include the plans for Asia-Africa Growth Corridor, Asia-Europe Connectivity, and the GVCs in East Asia.
Her latest work is the plenary study on multilateral cooperation, sustainable, and rules-based future for Asia-Europe relations for the 13th ASEM Summit in Cambodia in 2021. She is currently writing on 'Regional Integration and New Economic Linkages in Indo-Pacific.'
She is an alumni of Delhi University (M.Phil) and Australian National University (MBA).
Advisors to the President

Dr Osuke Komazawa
Special Advisor on Healthcare & Long Term Care Policy
Osuke Komazawa graduated from School of Medicine, Tohoku University in 2000 and obtained medical doctor's licence in the same year. He underwent five years' training as ENT surgeon.
In 2005, he entered PhD course of Graduate School of Biomedical Sciences, Nagasaki University, being interested in demographic transition, health transition and sustainability of development of human beings. During his PhD course, he joined the project to establish Health and Demographic Surveillance System (HDSS) in the rural areas of Western and Coastal Kenya and conducted fieldwork in the target areas of HDSS. His dissertation focuses on the community effect of long-lasting insecticide-treated bed nets (LLINs), which implies that the mass distribution of LLINs can be effective not only for net users but also non-users. Nagasaki University conferred a PhD degree on him in 2013.
He was appointed as the resident director of Nairobi Research Station, Japan Society for the Promotion of Science (JSPS), in 2009. During his two years' duty in Nairobi, he hosted several scientific symposia and conferences which supported scientists from various parts of the world to collaborate on the scientific research conducted in Africa. He also contributed to making of MoU between JSPS and the Kenyan counterpart under the Kenyan government.
After he resumed working as an ENT surgeon at Nagasaki University Hospital from 2013 to 2015, he transferred to the Ministry of Health, Labour and Welfare of Japan (MHLW). He was assigned to a position in Health Insurance Bureau and later under the Director-General for Statistics and Information Policy.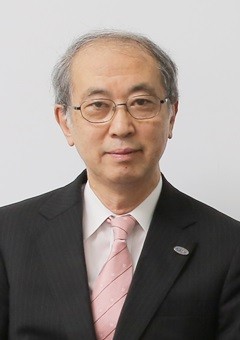 Professor Shujiro Urata
Senior Research Advisor to the President of ERIA
Shujiro Urata received his PhD in Economics from Standford University in 1978. Before joining ERIA as a senior research advisor, he was affiliated with Waseda University wherein he served as professor since 1988. His focus of research is in international and development economics.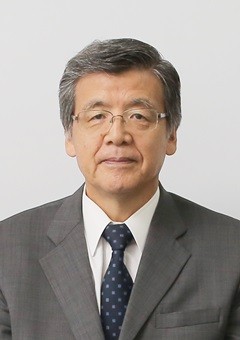 Mr Shigeru Kimura
Special Advisor on Energy Affairs
Shigeru Kimura graduated from the Faculty of Computer and Information Sciences, Hosei University in 1973. After graduation, he started working for Century Research Center Co. (CRC), one of Japanese think tanks and became manager of Economic Group, Research Institute of CRC in 1988. He joined the Energy Data and Modelling Center (EDMC), the Institute of Energy Economics, Japan (IEEJ) as head of Statistics Information Office in 1993 and became Senior Research Fellow in 2005. He has been engaged in preparation of energy statistics in APEC region as coordinator and energy modeling work applying econometric and input-output approaches for a long time. Using these expertises, he has been conducting capacity building on energy statistics and energy outlook modeling in Association of South East Asian Nations (ASEAN) region for more than 10 years. He has been also in charge as leader of Working Group for Preparation of Energy Outlook and Analysis of Energy Saving Potential in East Asia, Economic Research Institute for ASEAN and East Asia (ERIA) from 2007. From August 2013, he has been in charge of Special Adviser to Executive Director on Energy Affairs of ERIA additionally. He retired IEEJ in September 2015 and moved to ERIA completely keeping same position.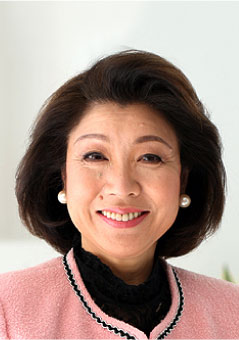 Professor Akiko Yamanaka
Special Advisor to the President, Economic Research Institute for ASEAN and East Asia(ERIA), Former Vice Minister for Foreign Affairs and Special Ambassador for Peacebuilding, Japan
Professor Akiko Yamanaka has been active in both academia and the political arena. As an academic, she has been a By-fellow of Churchill College, Cambridge University and a visiting professor at the Graduate School of Hokkaido University, as well as at the United Nations University. Currently she serves as a Senior Diplomatic Fellow at the Cambridge Central Asia Forum serves and as a visiting professor at Tenjin Foreign Studies University. She has also been a Senior Visiting Researcher at St. Antony's College, Oxford University and at the Center for Strategic and International Studies in the United States. In the political arena, she has served as the Member of the House of Representatives of Japan as well as Vice-Minister for Foreign Affairs, Director of the Committee of Foreign Affairs, and Director General of the Women's Bureau of Liberal Democratic Party. Her areas of expertise include International Peacebuilding and Preventive State Theory, International Negotiation and Strategic Studies, and Intercultural Studies. On these and other subjects, she has written and lectured extensively. She has published many books including 'Think, or Sink: Preventive State Theory', 'Toward the Future: Human Security', 'From the Window of Oxford', and others. She was awarded the OISCA prize for 'Contribution to Asia' and International Soroptimist Japan's Sen Kyoko prize for her contributions to international understanding. She is currently working on Human Development for Peacebuilding, and on Human Security, especially water security, food security and energy security as well as on Natural and Human Induced Disaster Prevention and Mitigation.