China and the Regional Comprehensive Economic Partnership: An Economic and Political Perspective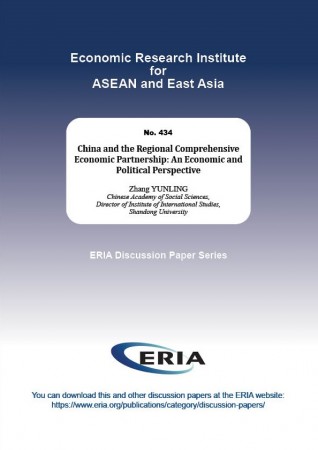 This paper studies China's policies and participation in East Asian economic integration and cooperation. The progress of the Regional Comprehensive Economic Partnership (RCEP) is remarkable in the time when global as well as regional economies are facing so many challenges. China as the largest economy in East Asia plays a key role in sustaining regional dynamism. China is active and constructive in initiating the Association of Southeast Asian Nations (ASEAN+1) free trade agreements (FTAs) and an integrated framework of FTAs in East Asia. As RCEP was initiated by ASEAN and supported strongly by China it is essential to keep East Asian economic dynamism: the conclusion of the RCEP negotiations and the implementation has great effects. China's gains from RCEP are not just economic, but also political. Whilst this paper focuses on economic gains for China, it also analyses the political gains for China, for example, against 'decoupling' and political division, which is harmful to East Asian integration and cooperation.
The novel coronavirus disease (COVID-19) pandemic is still ongoing, so the timely enforcement of RCEP is important as it gives confidence to the region to keep the region open and to work together to make East Asia dynamic in facing the challenges. Some challenges for East Asia are (i) how to rebuild the supply chains that are either weakened or broken by the pandemic; (ii) how to overcome the new barriers created by government policies in the name of 'national security' both in trade and investment areas; and (iii) how to overcome the new divisions created by the United States' policy under its comprehensive strategic competition with China that leads to the exclusive arrangements in East Asia.
East Asian economic integration and cooperation are based on two basic principles: openness and inclusiveness. As a region with great diversity, it is crucial to provide opportunities for all parties with difference. China will continue its open policy and actively participate in multilateral and regional arrangements, and as the largest economy in East Asia it serves as a key pillar to be a centre of the global economy. China will take RCEP as an essential framework to enhance its interest and role in East Asia, as well as in the Asia-Pacific against a politically oriented Indo-Pacific initiative.
China and the Regional Comprehensive Economic Partnership: An Economic and Political Perspective
Related Articles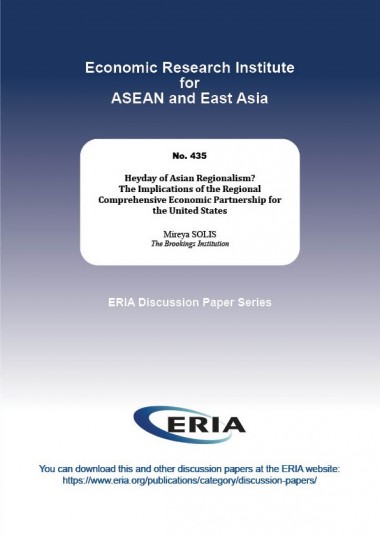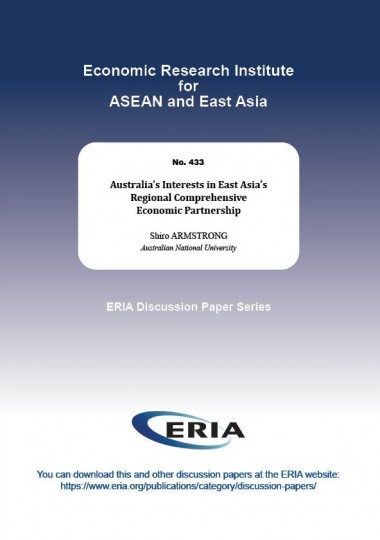 CHOOSE FILTER