Workshop on 2nd Unbundling: Automobile and its part manufacturing industry in ASEAN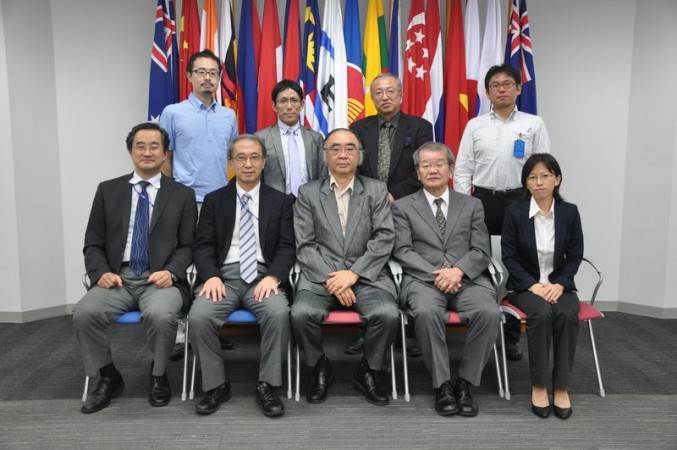 First/Final Wroskhop on ERIA's Research Project FY2012 "2nd Unbundling: Automobile and its part manufacturing industry in ASEAN and its contribution to the progress of regional integration" was held on October 21, 2012 at ERIA Annex Office.
The contribution of the automobile and parts manufacturing industries has a great effect towards the goal a regionally integrated ASEAN. In fulfilling the 20,000 to 30,000 parts that are needed in the automobile manufacturing industry it is necessary to have a large number of small and medium enterprises supplying these parts. These in turn can contribute to the further development in the growth of employment and economic situation of the local population.
In relation to automobile parts industry within ASEAN there already has been prior trading history such as BBC scheme and AICO scheme. Therefore within ASEAN, the growth of the automobile industry as it stands is quite strong in terms of its contribution to regional integration.
This research project focuses on the development and the strengthening of the ASEAN regional integration in the automobile manufacturing industry through research on the member countries.
9 Project Members attended the Workshop and explained their first draft. The final draft will be submitted in the end of October 2012.
Project Members
Leader: Prof. Hidetoshi Nishimura, Executive Director of ERIA and Prof. Hideo Kobayashi,President, Research Institute of Auto Parts Industries
Coordinator: Mr. Ikumo Isono, Economist of ERIA
?????
Member: Prof. Fukunari Kimura, Chief Economist of ERIA / Prof. Shujiro Urata, Senior Research Advisor to the Executive Director/ Mr. Yoshifumi Fukunaga, Senior Policy Coordinator of ERIA/ Prof. Makoto Anazawa, Professor, Otaru University of Commerce/ Mr. Sadanobu Taguchi, Policy Advisor on Industry and Investment Promotion Council for the Development of Cambodia/ Ms. Yingshan JIN, Junior Researcher, Research Institute of Auto Parts Industries
CHOOSE FILTER