Visit of Commissioner of Japan Patent Office, Mr. Tetsuhiro Hosono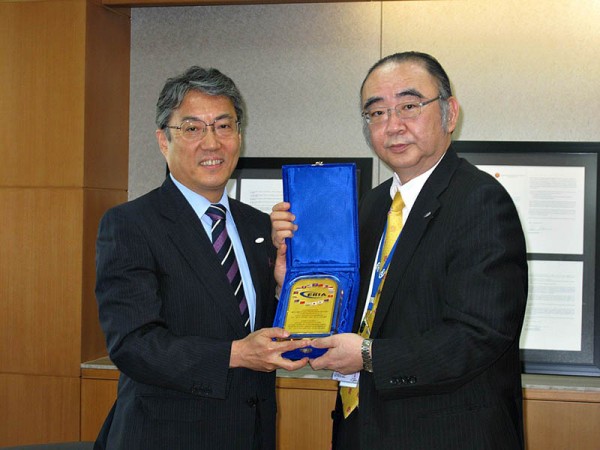 Mr. Tetsuhiro Hosono, Commissioner of Japan Patent Office, visited ERIA Annex Office on 7th May 2010.
After discussion with ERIA Executive Director, Mr. Hidetoshi Nishimura, Mr. Hosono holds the Brown Bag Lunch Meeting entitled "Importance of Patent in Today's Economy". Around 35 participants were present in the meeting.
Mr. Hosono explained Asia's center role as the development center in the world by citing GDP annual growth rate, number of overseas subsidiaries and some another instances. During the meeting, he touched on statement of ERIA Governing Board Meeting held on 5th October 2009, citing "East Asian countries are encouraged to pursue innovations utilizing their varying potentialities, expanding and deepening their production networks being at the heart of innovation.." in paragraph 15. He also mentioned the importance of requisite technological efforts against suppression of local technology and local know how. In this regard, the need to promote IP system for blossom of innovation were highlighted.
The meeting concluded with question and answer session.
CHOOSE FILTER