Japan's Shoryudo Tourism Promotion Association Visits ERIA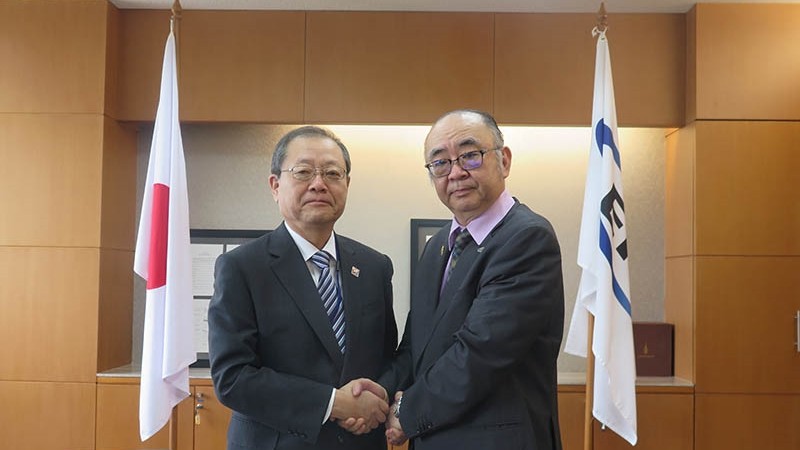 A high-level delegation from the Shoryudo Project Promotion Association, led by Mr. Toshio Mita, Chairman of the Chubu Economic Federation, visited ERIA on 21 October 2015. Prof Hidetoshi Nishimura, President of ERIA, and senior ERIA officials, welcomed the delegation.
Shoryudo refers to nine prefectures in Chubu and Hokuriku, Japan. The Shoryudo Project Promotion Association was started by public and private travel and tourism agencies in the nine prefectures to support tourist resources and to attract more foreign tourists to Chubu and Hokuriku.
During the meeting, Mr. Mita introduced the many historical places, world heritage sites, and attractions found in Chubu and Hokuriku.
Prof. Nishimura explained how the tourism industry in ASEAN encourages people-to-people contact, facilitates cultural exchanges, and boosts economic growth. He introduced ERIA's report ASEAN Socio-Cultural Community (ASCC) post-2015, which aims to enhance the travel and tourism industry in ASEAN.
The discussions touched on how the easy flight access from the ASEAN region to Chubu Centrair International Airport is attracting tourists from ASEAN to visit Shoryudo.
�
CHOOSE FILTER