ERIA Meets with Malaysia's Minister of Tourism and Culture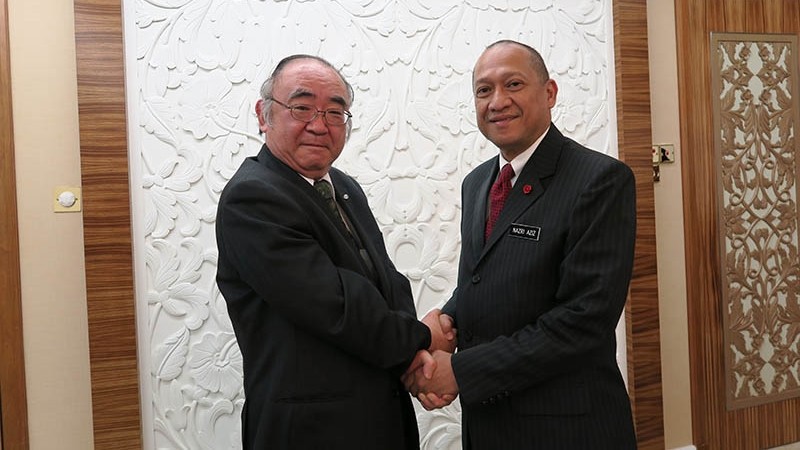 Prof Hidetoshi Nishimura, Executive Director of ERIA, paid a courtesy visit to Dato Seri Mohamed Nazri bin Tan Sri Abdul Aziz, Minister of Tourism and Culture (MOTAC), Malaysia, on 11 February, in Kuala Lumpur, Malaysia. The Minister is the Chair of the ASEAN Socio-Cultural Community (ASCC) Council this year.
Prof Nishimura updated the Minister on the recent works undertaken at ERIA, highlighting the Institute's contribution to the ASEAN Socio-Cultural Community (ASCC).
ERIA, together with the ASEAN Secretariat, has initiated the development of the vision of ASCC Post 2015 and held the 1st Workshop on Framing ASCC Post 2015 on 16-20 January in Jakarta, Indonesia, where senior officials from MOTAC Malaysia participated.
'ERIA's research pillars (narrowing development gaps and achieving sustainable development) are directly linked with the concept of ASCC and we are supporting ASCC community building through our research,' said Prof. Nishimura.
The Minister expressed his appreciation for ERIA's strong support and efforts toward ASCC Community building, saying 'ERIA's continued assistance and inputs are very useful and important.'
Prof Nishimura reassured the Minister of ERIA's further cooperation on ASCC activities.
Related Articles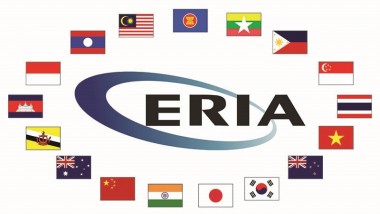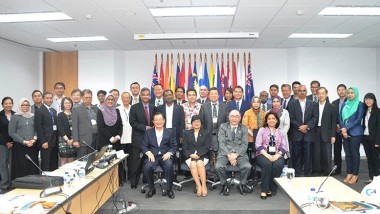 CHOOSE FILTER