ERIA Holds Circular Economy Workshop for Cambodian Policymakers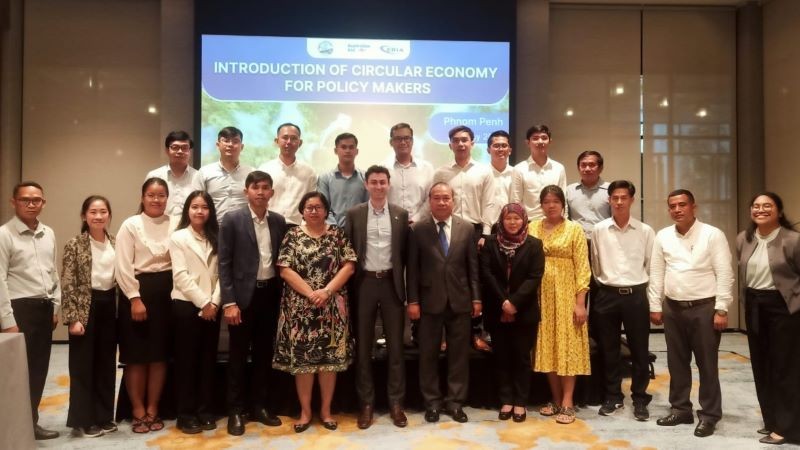 Phnom Penh, 3-4 May 2023: In response to the increasing demands of consumers and industries, as well as pressing global issues of climate change and resource depletion, the adoption of a more sustainable economic model has become an urgent necessity. To achieve long-term economic resilient and inclusive growth, ASEAN countries, including Cambodia, must transition from a traditional linear economy ('take, make, use, dispose' economy) to a circular economy (CE) that embraces resource efficiency. Cambodia will need to address new challenges in sustainably managing natural resources, environment, energy, and waste.
Recognising the need for robust and rigorous policymaking, the Capacity Building Program and Policy Design Department of the Economic Research Institute for ASEAN and East Asia (ERIA) held a 2-day workshop on Circular Economy Introduction for Cambodian officials. The workshop aimed to support Cambodian policymakers in mainstreaming circularity in everyday work processes, understand CE concepts, identify possible economic activities or sectors, establish enablers, and implement appropriate monitoring and evaluation mechanisms to ensure the effective implementation of CE priorities and agenda under the ASEAN's Framework on Circular Economy.
The workshop, held in collaboration with Cambodia's Ministry of Commerce and with support from the Australian Government, had 20 participants from various Cambodian ministries, including the Ministry of Commerce, the Ministry of Environment, the Ministry of Mines and Energy, and the Ministry of Science and Technology.
Opening the workshop was Dr Intan Ramli, Senior Policy Fellow at ERIA's Policy Design Department, who emphasised the importance of aligning economic growth with environmental preservation. She underscored the unique role of policymakers in enabling legislative and policy frameworks that support CE practices. Echoing this sentiment, Mr Ayden O'Neill, First Secretary of the Australian Embassy in Cambodia, said that policies that further boost innovation and digitalisation will be key to delivering successful CE programmes and initiatives. H.E. Tith Rithipol, Undersecretary of State and Acting Director General of International Trade, Cambodia's Ministry of Commerce, highlighted some of Cambodia's efforts to pursue CE such as the establishment of the National Circular Economy Strategy and Action Plan. He called for more efforts to transform the action plan into concrete regulations and implement the proposed policies.
The workshop delivered four CE modules, each consisting of reading materials, a case study, and group discussion and presentation. At the end of the workshop, participants were assigned into groups and tasked with presenting their own policy initiatives related to CE.
The workshop was facilitated by Dr Norasikin Ahmad Ludin, Deputy Director, Solar Energy, Research Institute, Universiti Kebangsaan Malaysia, and co-facilitated by Dr Sothea Oum, Executive Director of Centre for Strategy and Innovation Policy, Cambodia.
Related Articles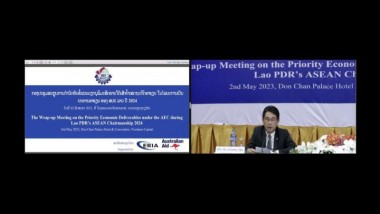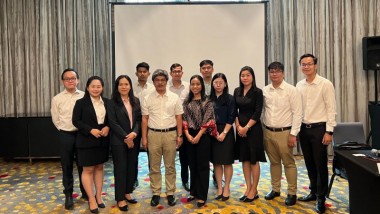 CHOOSE FILTER