ASEAN-Japan Celebrates 45-Year Relationship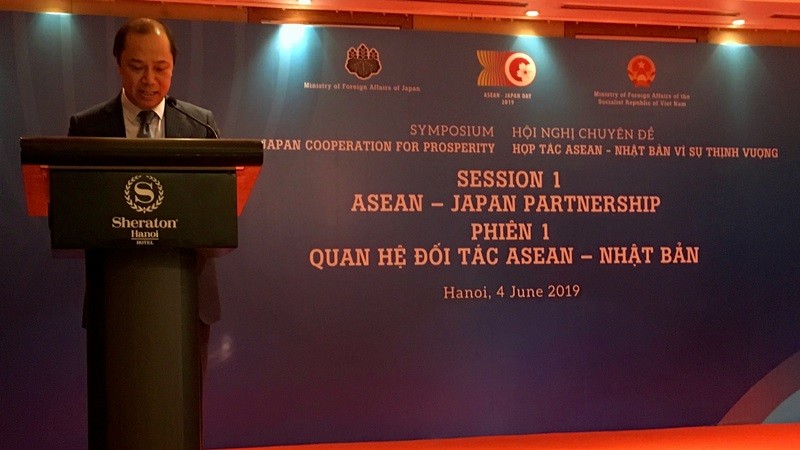 Hanoi, 4 June 2019: ASEAN and Japan commemorated their 45th anniversary of their relationship with a series of activities including cultural shows, seminars and a photo exhibition. When the Prime Minister of Japan, H.E. Shinzo Abe visited Viet Nam last year, both sides agreed to organise the so-called ASEAN-Japan Day to further boost the relations.
Japan's delegation was headed by HE Mr. Norikazu Suzuki, Parliamentary Vice Minister for Foreign Affairs of Japan, HE Mr. Takeo Mori, Senior Deputy Ministry for Foreign affairs. Vietnamese delegation was led by Deputy Foreign Minister Nguyen Quoc Dung.
In his opening speech, Dung said that with a strong foundation established over the past 45 years and a common vision for the future, Japan-Asean cooperation would reach new heights.
In response, HE Takeo Mori, Senior Deputy Minister for Foreign Affairs, said that Asean and Japan relations had been developing rapidly and growing in importance. He reiterated that during the recent visit of ASEAN Secretary General Paduka Dato Lim Jock Hoi to Japan, both sides signed a cooperative agreement, which would further strengthen their cooperation.
At the symposium, 'ASEAN-Japan Cooperation For Prosperity', speakers and experts from Japan and ASEAN, including representatives from ERIA, discussed issues related to ways and means to strengthen ASEAN-Japan ties, promotion of political and security cooperation, investment opportunities in agro business, smart cities, and aging population. Vietnam is the coordinator country for ASEAN-Japan relations from 2018-2021.
During the discussion on the Indo-Pacific framework, experts shared views that there are areas that both sides can agree to work together to synergize and to ensure that the region would achieve economic and social progress coupled with political stability.
Related Articles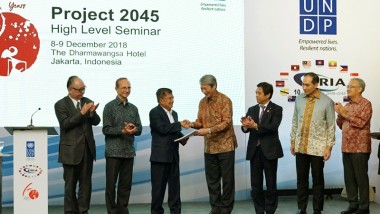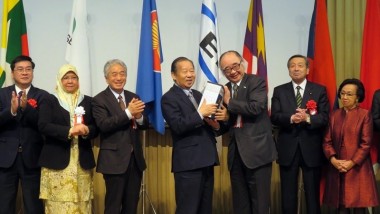 CHOOSE FILTER