Article - Study seeks to make Temburong 'smart city'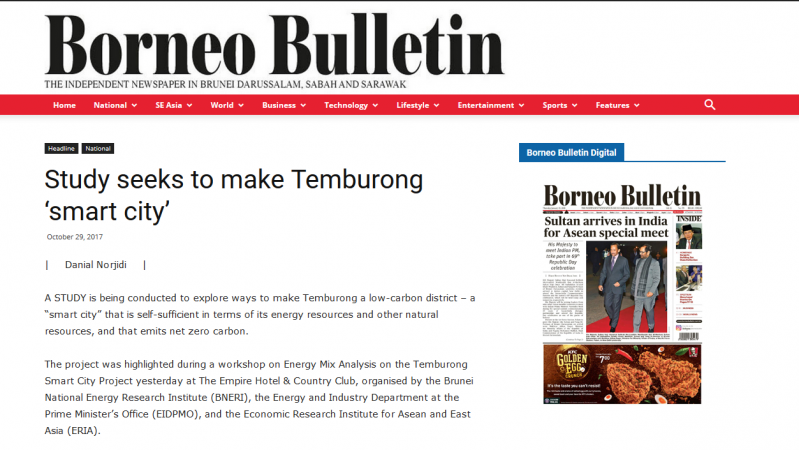 Note: This article was originally published in The Borneo Bulletin on 29 October 2017. ERIA was mentioned.
A study is being conducted to explore ways to make Temburong a low-carbon district – a "smart city" that is self-sufficient in terms of its energy resources and other natural resources, and that emits net zero carbon. (Read the full article by using the link above).
CHOOSE FILTER