Article - Dharmendra Pradhan to attend Asia Ministerial Energy Roundtable in Thailand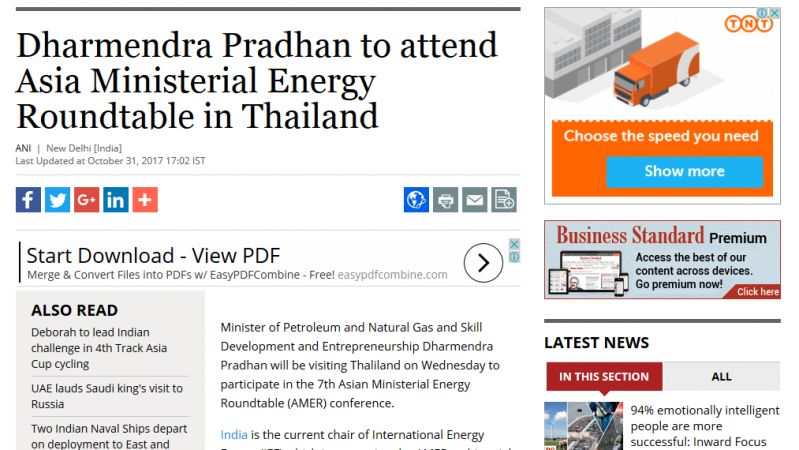 Note: This article was originally published in The Business Standard on 31 October 2017. ERIA was mentioned.
Minister of Petroleum and Natural Gas and Skill Development and Entrepreneurship Dharmendra Pradhan will be visiting Thaliland on Wednesday to participate in the 7th Asian Ministerial Energy Roundtable (AMER) conference. (Read the full article by using the link above).
CHOOSE FILTER